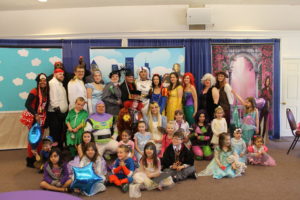 The Phi Theta Kappa Honor Society at Mount Wachusett Community College is hosting a breakfast filled with everyone's favorite characters from fairy tales, cartoons and beyond on Saturday, April 22 from 8:30 to 11:30 a.m. at the Gardner campus.
Participants can enjoy a hot breakfast of pancakes, sausage, bacon, eggs, and beverages with family, friends and their favorite characters at the North Cafe. Costumes are encouraged.
Admission is $7 for ages 12 and over, $5 for ages 2 to 11, and free for infants age one and under. Proceeds will be used to support hunger alleviation programs in North Central Massachusetts.
Tickets can be purchased at the event or ahead of time at the Senator Stephen M. Brewer Center for Civic Learning and Community Engagement (Room 152). For more information, contact Jana Murphy at jmurphy49@mwcc.mass.edu or 978-630-9255.