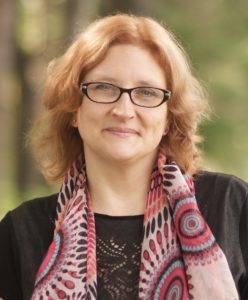 Mount Wachusett Community College's Tea Time Speaker Series will hold a discussion and presentation titled "White Privilege? Understanding Systems of Power," on Monday, Oct. 30 from 12 to 2 p.m.
The facilitator for this event will be Shelley Errington Nicholson. She is currently a doctoral candidate in Educational Policy and Leadership at the University of Massachusetts Amherst. She is also pursuing a graduate certificate in Advanced Feminist Studies. Shelley is the co-editor of the text Empowering Women in Higher Education and Student Affairs: Theory, Research, Narratives and Practice from Feminist Perspectives.
Nicholson said this dialogue is designed to get participants to think about white privilege and examine their own privileges as well as systemic disadvantages based on their race.
"It is important now more than ever to have dialogues because we are seeing a breakdown in society regarding our ability to engage in thoughtful and respectful conversations around challenging topics. Dialogues at the Mount allow people space to express their feelings and beliefs around controversial topics while at the same time learning about the perspectives of others," said Nicholson.
In her current role at Mount Wachusett Community College, Nicholson is the Director of the Senator Stephen M. Brewer Center for Civic Learning and Community Engagement where she coordinates service learning and community-based internships for MWCC students, in addition to supervising the Students Serving Our Students (SOS) program, AmeriCorps*VISTA, Student Leaders in Civic Engagement (SLiCE) program and working on Center programs such as the Economic Inequality Initiative. Nicholson also serves as a Steering Committee member for the national Economic Inequality Initiative through the American Democracy Project and The Democracy Commitment. Nicholson's research interests include food insecurity, community college student success, gender identity development, and feminist pedagogy.
Following a luncheon, the presentation will begin at 12:15 p.m. The Tea Time Speaker Series is sponsored by: Gateway to College, Mount Wachusett Community College's Leading for Change Diversity Consortium, Student Services Department, the Senator Stephen M. Brewer Center for Civic Learning and Community Engagement, and the ALANA (African-American, Latino, Asian, and Native American) student club at MWCC.
The Tea Time Speaker Series fosters conversation among the college community and greater community on social and cultural issues and awareness. The event will take place at MWCC's Gardner campus in the South Café. The event is open to the public and registration is available at mwcc.edu/teatime.