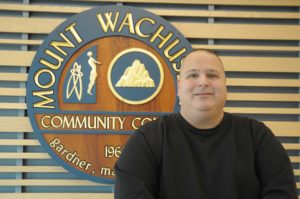 Mount Wachusett Community College announced today that it is seeking applicants for its first ever Paramedic Technology Certificate program, one of only 9 such programs in the state of Massachusetts and the only one in the North Central region. Admission to the program will be selective with limited space. The deadline for application is July 1, 2018, and classes will begin September 4, 2018.
MWCC is hosting three information sessions at its Gardner campus to provide interested applicants with details about the schedule of classes, clinical rotations, and requirements to enter the program. The first information session will be held on Thursday, May 31 at 2:30 p.m. Additional sessions will be held on Monday, June 11 at 3:00 pm and Tuesday, June 19 at 5:00 p.m.
Peter Laitinen, Director of the Paramedic Program, added that there is definite demand in the area for the new program as he had already been contacted by local firefighters and EMTs who were interested in applying. Applicants must have an EMT certification and at least one year of experience or contact with a minimum of 75 patients. He encouraged all who meet these minimum requirements to attend one of the information sessions.
Laitinen said students should be ready for demanding pace of the program, explaining that classes will take place in the evening and on some Saturdays. He added that EMTs and firefighters who choose to become paramedics would likely be up to the challenge.
"Paramedics work in chaotic environments," he said. "These are people who like to turn chaos into organization, who are driven to serve others, and who thrive on adrenaline."
The announcement of the program comes just days after the college received notice of its approval as an accredited training institution by the Massachusetts Office of Emergency Medical Services (OEMS) as well as a Letter of Review by the national Committee on Accreditation of Educational Programs for the Emergency Medical Services Professions (CoAEMSP).
"Mount Wachusett is delighted that we have achieved approval from the Commonwealth and the first step toward accreditation by CoAEMSP," said Margaret Jaillet, Assistant Dean for the School of Health Professions. "We recognize that the Emergency Medical Services in our region have requested this program for many years and we are happy to give it to them."
The Letter of Review status means that the program is on track to accreditation and complies with accreditation standards of CoAEMSP. Graduates of the program at MWCC, will be eligible to take the examination from the National Registry of Emergency Medical Technicians (NREMT) and be credentialed just as they would be if they attended a program that has completed the accreditation process.