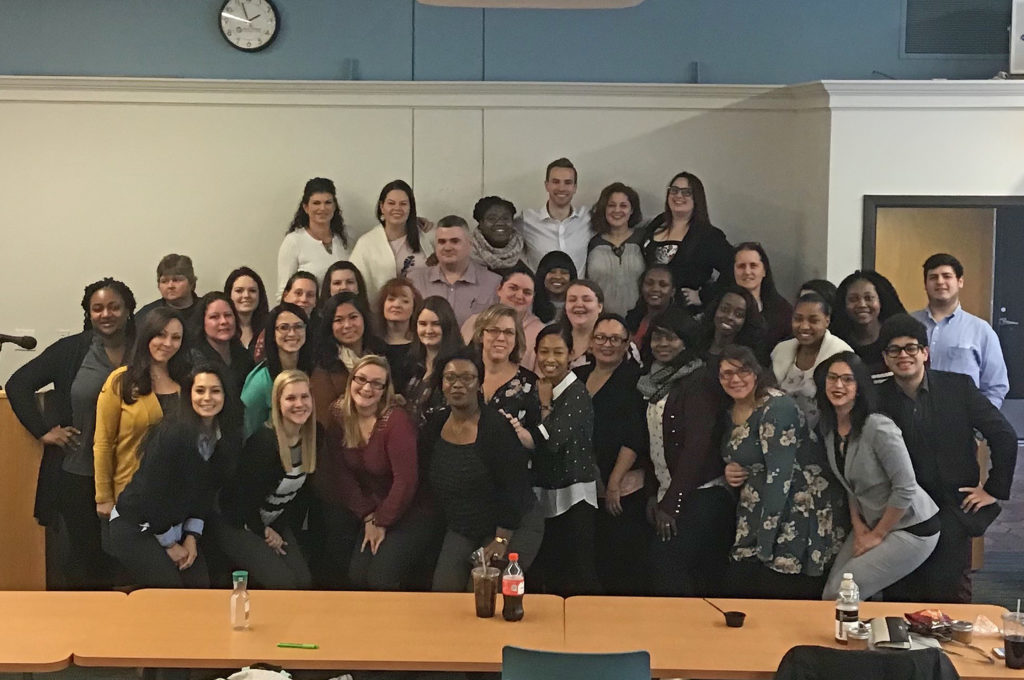 Forty Mount Wachusett Community College Practical Nursing students recently completed 1,528 volunteer hours as part of their semester-long Service Learning Projects with area nonprofits.
"These projects are a win-win with our students getting experience out in the field while assisting area nonprofits," said Shelley Errington Nicholson, the Director of the Brewer Center for Civic Learning and Community Engagement at MWCC.
As part of their final semester, the practical nursing class took a service learning class placing students with nonprofit organizations. This work allows students to hone skills such as teamwork and professionalism in addition to making a difference in the community. The organizations that the students worked with were Growing Places, the Leominster Senior Center, and AIDS Project Worcester.
MWCC's Practical Nursing Certificate provides short-term education leading to a rewarding healthcare career.  A licensed practical nurse (LPN) participates in direct and indirect nursing care, health maintenance, teaching, counseling, collaborative planning, and rehabilitation. LPNs work under the direction of registered nurses, physicians, and dentists. The college credits earned in this program may be applied toward a nursing degree and prepare students to take their LPN examination.