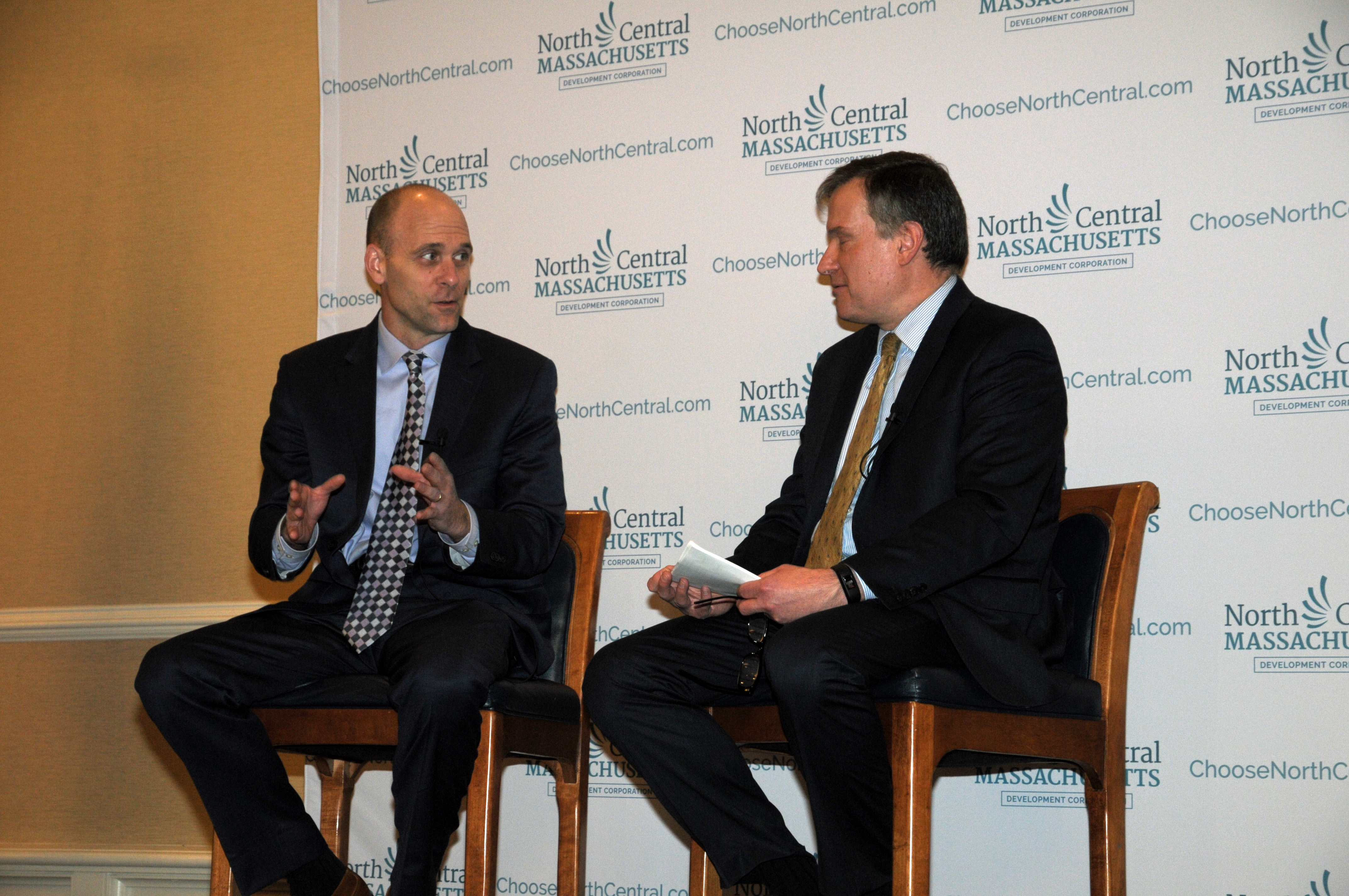 Mount Wachusett Community College President James Vander Hooven, Ed. D., stressed the vital nature of the connection between the business community and MWCC at the North Central Chamber of Commerce's Good Morning Breakfast Thursday.
"Everywhere I've gone I've had conversations with folks who are intimately aware of what is going on at the Mount and they want to be involved," said President Vander Hooven. "It's my hope that we can continue to build on that."
During a question and answer discussion with Fitchburg Sentinel & Enterprise Editor Charlie St. Amand, President Vander Hooven reinforced his commitment to the businesses in the 29 communities served by the Mount. The college has a connection with and support of its communities that is unmatched in the United States, he said, and this puts the college in a position to be responsive to community and business needs.
This can be done in many ways, according to President Vander Hooven, but starts by being at the table with local businesses and working through not only the needs they know but those they haven't event anticipated yet. President Vander Hooven explained that it is through these partnerships that the future story of MWCC will be written.
"Through innovation and the partnerships we can build with everyone in this room, we will tell our story in the workplace," he said. "We are going to be preparing students for transfer or other degrees, but it's also just as important to be providing the skills to them that our employers need and I think that is where the story is going to be told."
Although he will be reaching out to the business community, President Vander Hooven invited those in the audience to reach out and engage the opportunities at the college.