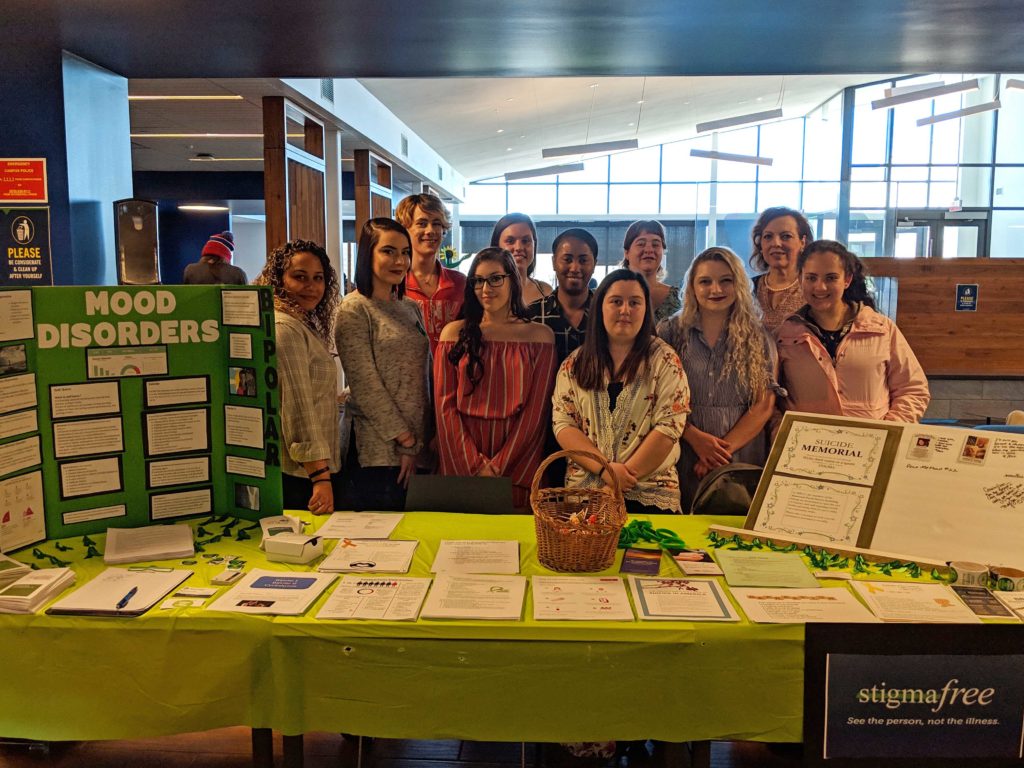 Students in an Abnormal Psychology class at Mount Wachusett Community College have been holding mental health awareness and anti-stigma events on campus as part of a semester-long, service learning project to help raise awareness about mental health diagnoses and reduce the stigma associated with mental illness.
Students organized four awareness events on campus with educational information about different disorders, as well as steps students, staff and faculty can take to help reduce the stigma associated with mental illness. Students produced brochures, handouts, and posters about each disorder while also creating giveaways and hands-on learning activities.
"Our goal is to show individuals that they can make a difference and that they can help reduce stigma through awareness, education and advocacy," said Sheila M. Murphy, Professor of Psychology and Human Services.
On Tuesday, April 9, the students raised awareness about anxiety and obsessive compulsive related disorders. On April 25, the students tabled about mood disorders including depression and bipolar disorder. On Tuesday, April 30, the topic was post-traumatic stress disorder (PTSD).  The final event will be held on Thursday, May 9 and cover the topic of schizophrenia.