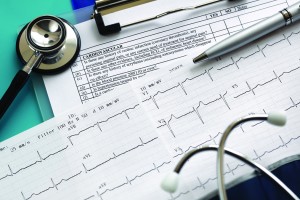 Mount Wachusett Community College and the Fitchburg and Leominster public school districts are creating a new Workforce Diversity Pipeline program for students interested in healthcare careers.
MWCC has been awarded a five-year, $2.25 million grant from the U.S. Department of Health and Human Services' Office of Minority Health to create the Workforce Diversity Pipeline Program. The program, which also addresses a national initiative to reduce racial and ethnic health disparities, will offer counseling, coaching, field trips, guest speakers, and dual enrollment courses for 120 high school students attending Fitchburg High School, Leominster High School and Leominster Center for Technical Education Innovation.
The goal of the program is to increase the number of underrepresented minority and disadvantaged healthcare providers by creating a high school to college pipeline of students who plan to enter the healthcare field. Health disparities – differences in health outcomes that are closely linked with social, economic, and environmental disadvantage – are often driven by the social conditions in which individuals live, learn, work and play. The workforce pipeline initiative aligns with federal initiatives to reduce racial and ethnic health disparities, known as the HHS Disparities Action Plan.
"We are grateful to our federal legislative delegation for their ongoing support of students in our region," said MWCC President Daniel M. Asquino. "We look forward to this new partnership with the Fitchburg and Leominster school districts to prepare students for careers in healthcare, provide access to higher education, and ultimately work to address disparities in healthcare," he said.
"It's great that Mount Wachusett Community College is partnering with the Fitchburg and Leominster school districts to create this new opportunity for students interested in healthcare careers," said Senator Elizabeth Warren. "The Workforce Diversity Pipeline program will provide significant support and guidance to help put young people on a path to college, and I'm very glad the federal government is supporting it with this grant," she said.
"In order for our students to compete in the 21st century innovation economy, they need to be prepared with the skills of tomorrow," said Senator Edward J. Markey. "This grant will ensure Mount Wachusett Community College continues to equip low-income and first generation students to compete in the global economy. I congratulate Mount Wachusett Community College for securing this funding and for its commitment to helping students of all backgrounds and abilities achieve their dreams."
"Healthcare is one of our country's fastest-growing industries and preparing today's students to fill those jobs is vitally important to supporting healthy communities and a strong economy," Congressman Jim McGovern said. "As we add more and more good-paying jobs in this industry, we must ensure that all of our students and graduates have the opportunity to enter this field.  With this grant, Mount Wachusett Community College and Fitchburg and Leominster public school districts will be able to partner on a new Workforce Diversity Pipeline program that will help to achieve that goal," he said.
"Using federal funds to partner with local institutions to address the needs of the region is a key tool in ensuring all people have the opportunity to pursue higher education," said Congresswoman Niki Tsongas. "The significant return on these investments will have ongoing reverberations for many years to come, as more students are encouraged and able to complete their college careers and enter the workforce with the skills necessary to succeed," she said.
"Mount Wachusett received these funds after a rigorous grant process, which speaks to both the quality of their applications and the school in general. They exemplify the growing trend of Third District institutions that are becoming leaders in Massachusetts' academic world, but also in important industries, such as healthcare, all while pursuing innovative ways to provide academic opportunities to all students. I look forward to seeing the far-reaching benefits take hold," Tsongas said.
Within five years, two cohorts of ninth graders from the classes of fall 2015 and fall 2016 will graduate from high school prepared to enter MWCC's Pre-Healthcare Academy. By the end of their second semester at MWCC, students will have completed 15 college credits. By earning dual enrollment college credits, students can complete a healthcare certificate program within the first year or two of college, and an associate degree within three years of entering college. Students are motivated to transfer to a four-year institution to continue with healthcare studies.