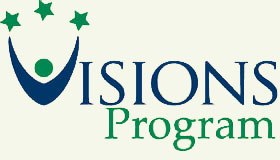 Students with disabilities can tap into a variety of support services to help them succeed in college through a new grant-funded program available at Mount Wachusett Community College.
MWCC has been awarded a five-year, $1.1 million TRIO Student Support Services grant from the U.S. Department of Education to help students with disabilities graduate with an associate degree or academic certificate and continue on for a bachelor's degree.
The new program was developed based on an extensive review of best practices in SSS programs across the country and the needs of students with disabilities. The goal is to improve student outcomes in the areas of retention, graduation and transfer to four-year institutions.
"We are delighted to receive this highly competitive TRIO grant to continue programs that provide students with the tools and skills they need to succeed in college and earn a degree," said MWCC President Daniel M. Asquino. "We are most grateful to our federal legislative delegation for their ongoing support of these programs and commitment to our students and the economic health of our region," he said.
"This TRIO grant recognizes Mount Wachusett Community College's strong commitment to making sure students with disabilities have access to the resources and support they need to do well in school and to graduate," said Senator Elizabeth Warren. "Programs like these at MWCC are an important part of how we build opportunities for all our students to succeed, and I'm glad this funding will help the college expand its efforts."
"In order for our students to compete in the 21st century innovation economy, they need to be prepared with the skills of tomorrow," said Senator Edward J. Markey. "This grant will ensure Mount Wachusett Community College continues to equip low-income and first generation students to compete in the global economy. I congratulate Mount Wachusett Community College for securing this funding and for its commitment to helping students of all backgrounds and abilities achieve their dreams."
"When every student has the opportunity to succeed, our communities are stronger. With this TRIO grant, Mount Wachusett Community College will have the resources it needs to help more students with disabilities complete the first step of their college education and continue on the path to promising careers," Congressman Jim McGovern said. "I am grateful to the Department of Education for investing in our community and look forward to seeing the difference this funding will make for so many families."
"Using federal funds to partner with local institutions to address the needs of the region is a key tool in ensuring all people have the opportunity to pursue higher education," said Congresswoman Niki Tsongas. "The significant return on these investments will have ongoing reverberations for many years to come, as more students are encouraged and able to complete their college careers and enter the workforce with the skills necessary to succeed," she said.
"Mount Wachusett received these funds after a rigorous grant process, which speaks to both the quality of their applications and the school in general. They exemplify the growing trend of Third District institutions that are becoming leaders in Massachusetts' academic world, but also in important industries, such as healthcare, all while pursuing innovative ways to provide academic opportunities to all students. I look forward to seeing the far-reaching benefits take hold," Tsongas said.
Services will include a first-year program orientation and first-year experience seminar; a summer bridge program and fall foundation lab course focused on math, reading and writing skills remediation; individual academic plan development, weekly academic coaching and counseling through the first year; individualized and group tutoring in math, writing, reading and non-cognitive skills; an exclusive math cohort course with supplemental instruction; financial aid advising and financial literacy education; transfer counseling; individualized personal, career and academic counseling; cultural enrichment activities; faculty and peer mentoring; and assistive technology training.
The grant follows two additional TRIO grants awarded to the college this summer. In July, MWCC was awarded two, five-year TRIO grants totaling $2.9 million to continue its two existing TRIO Student Support Services programs, the Visions Program and the Rx program for healthcare majors. The programs serve 330 students annually. Through this new grant, the Visions program is expanding to serve an additional 100 students each year.