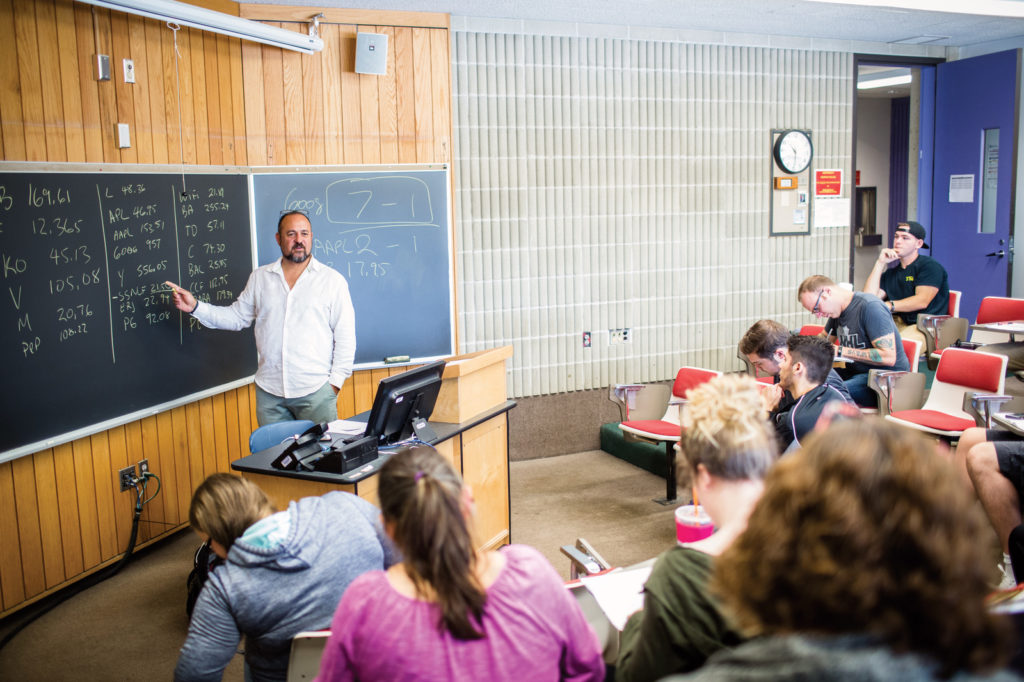 For the third year in a row, Mount Wachusett Community College has been recognized with a Gateway Program Excellence Award from the Gateway to College National Network.
The 2018 award honors MWCC for exceeding all four of the Gateway to College National Network's performance benchmarks: grade point average, one-year persistence, two-year persistence and graduation rate.
"This award is a testament to the incredibly hard work that our Gateway to College advisors, Sharmese Gunn and David Thibeault-Muñoz, dedicate to ensuring the success of our students every single day. It is also confirmation of the dedication and perseverance of the students in the Gateway program at Mount Wachusett Community College," said Fagan Forhan, MWCC's Assistant Dean K-12 Partnerships and Civic Engagement.
MWCC's Gateway to College program is a free, full-immersion dual enrollment program for Massachusetts students ages 16 to 21 who have dropped out of high school, are at risk of dropping out or have experienced a setback in high school. The program provides motivated students a fresh chance to achieve academic success while getting a jumpstart on college.
"Our students come here from all sorts of different backgrounds. Most work, some support families, some lack family supports and others have done more living in 16 years than many of us ever will. Yet, these young men and women have the desire to take the lead in their own destiny, and the hunger to learn," said Forhan. "The college environment allows for growth and confidence building in a way that some students struggle with in traditional high schools, and while not always easy, this work is always worthwhile. We learn as much from them every day as they hopefully learn from us."
Established in 2005 as the first Gateway site in New England, MWCC's Gateway program is offered in partnership with the Ralph C. Mahar Regional School District. Students simultaneously earn their high school diploma as well as college credits toward an academic degree or certificate. All classes take place on MWCC's campuses.
The Gateway to College National Network has programs operating at over 30 colleges in 19 states as a strategy to address the needs of off-track and out-of-school youth.
MWCC is currently enrolling Gateway to College students for the Fall 2018 academic year. There are two upcoming information sessions. The session on Wednesday, August 15 will take place from 6 to 8 p.m. at MWCC's Gardner campus in room 310. Another information session will be held on Saturday, August 17 from 12 to 3 p.m. at MWCC's Gardner campus in room 306. For more information about the program or to register for an information session, call 978-630-9248 or visit mwcc.edu/gateway.