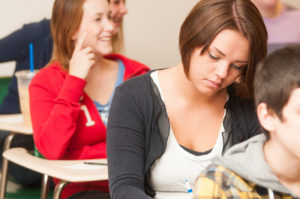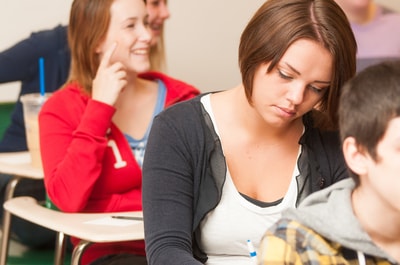 Mount Wachusett Community College has been recognized with a 2017 Gateway Program Excellence Award from the Gateway to College National Network.
The award honors MWCC for exceeding all four of the Gateway to College National Network's performance benchmarks: grade point average, one-year persistence, two-year persistence, and graduation rate.
"We all enjoy our education. That is why we are here. We all want to be here," said Gateway to College Junior Morgan Blavackas who explained that the program helps students accelerate their education. "Even if you're behind you can get ahead two-fold here."
MWCC's Gateway to College program is a free, full-immersion dual enrollment program for Massachusetts students ages 16 to 21 who have dropped out of high school, are at risk of dropping out or have experienced a setback in high school. The program provides motivated students a fresh chance to achieve academic success while getting a jumpstart on college.
Established in 2005 as the first Gateway site in New England, MWCC's Gateway program is offered in partnership with the Ralph C. Mahar Regional School District. Students simultaneously earn their high school diploma as well as college credits toward an academic degree or certificate. All classes take place on MWCC's campuses.
"This award recognizes not only the hard work of MWCC'S Gateway to College team but all of the Gateway to College students who put in time and effort to be successful and exceed these important benchmarks. We are truly honored to have been selected for this award," said Fagan Forhan, MWCC's Assistant Dean K-12 Partnerships and Civic Engagement.
The Gateway to College National Network has programs operating at 40 colleges in 21 states as a strategy to address the needs of off-track and out-of-school youth.
MWCC is currently enrolling Gateway to College students for the Fall 2017 academic year. For more information about the program or to register for an information session, call 978-630-9248 or visit mwcc.edu/gateway.