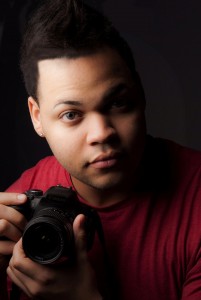 With hard work a bit of luck, Mount Wachusett Community College student Matthew Agosto's Discover You – Reach Higher with MWCC video will bring First Lady Michelle Obama to Gardner.
Through her #ReachHigher initiative, Mrs. Obama is challenging high school and college students to make attending and completing college a reality for all students. She put out a call for videos, in particular videos that depict college students inspiring high school students to achieve academic excellence. If Agosto's video is chosen as a finalist, the FLOTUS could be a speaker at MWCC's commencement in May.
The Reach Higher initiative is the First Lady's effort to inspire every student in America to take charge of their future by completing their education past high school, whether at a professional training program, a community college, or a four-year college or university.
Students, teachers, school counselors and administrators from high schools and colleges were invited to create video submissions showing how they encourage high school students to extend their education.
"Education is the key to success for so many kids," Mrs. Obama said earlier this year about the Reach Higher Initiative. "And my goal specifically is to reach out directly to young people and encourage them to take charge of their futures and complete an education beyond high school."
Agosto, who is majoring in Media Arts & Technology with a concentration in photography, said he fully supports Mrs. Obama's cause. "She actually wants to start a movement and see people become successful," he said, adding that the #ReachHigher initiative will "give the younger generation something to look forward to and actually push them to become more successful."
In addition to supporting the cause, Agosto enjoyed making the video, especially being the director. Creating and directing a video had been a long-held dream, and "the fact I got to see my vision through and receive encouragment from the college was an amazing opportunity. This project really pushed me to another level. Creating this video proved to myself and to others that I have what it takes to become a director and a cinematographer."
Coming up with an idea was the hardest step, though Agosto knew he wanted his message to be strong and compassionate, and with just music in the background, video of students and text.
Agosto's creation is at the whim of the contest's judges, who have not yet announced the winner. Regardless of the outcome of the contest, he said, "I am proud to say that I made this video."
To view Agosto's video on YouTube, go to http://ow.ly/LBn2W.