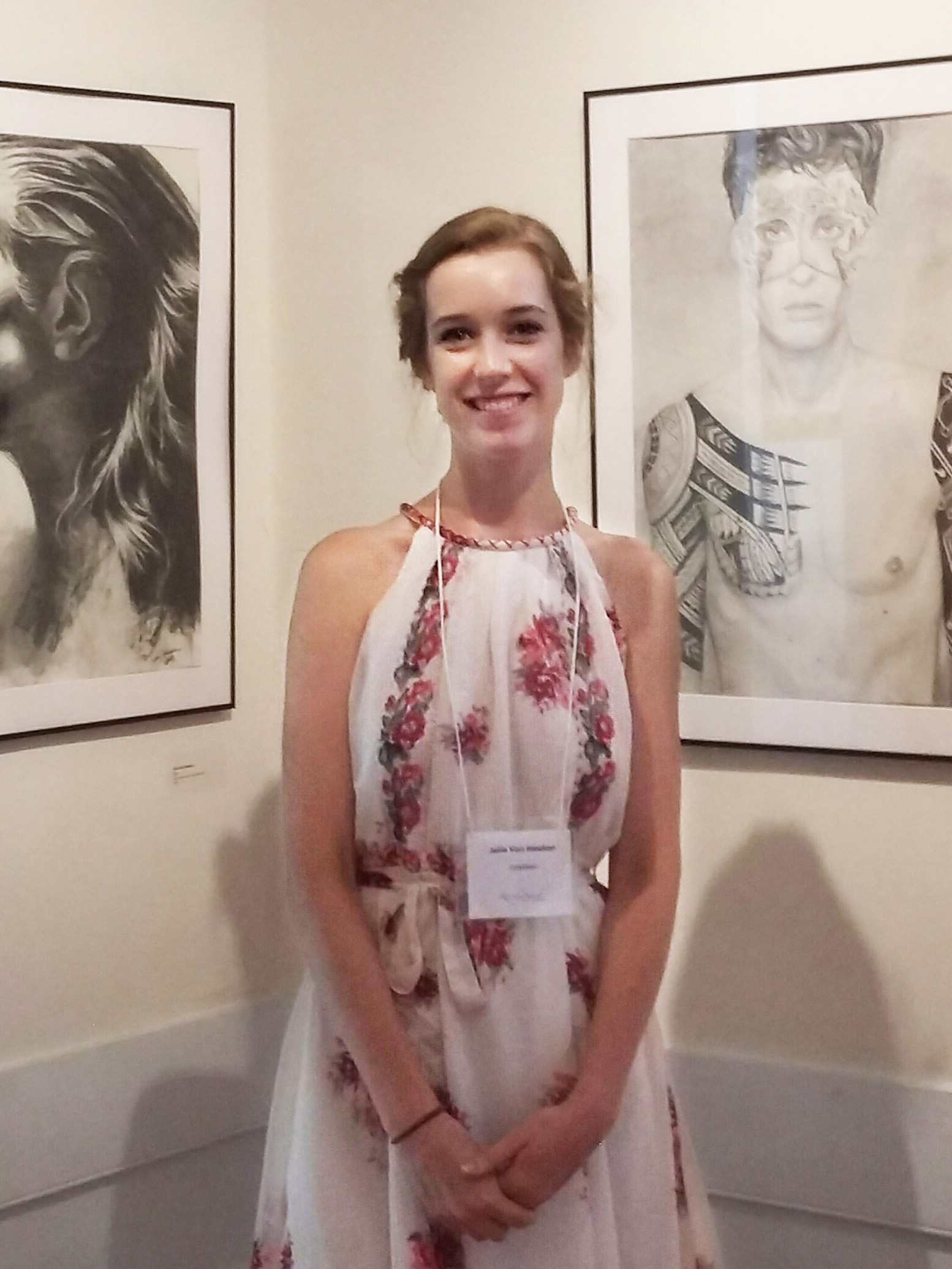 Mount Wachusett Community College student Julia Van Houten is currently displaying three of her drawings in a juried show featuring 11 artists at the Rocky Neck Art Colony in Gloucester.
The selective art show is a first for the 19-year-old Van Houten, who is from Jaffrey, NH. She had been looking at different competitive art shows to submit to when she found the Rocky Neck Art Colony show and was then accepted.
"I'm trying to see if the art world is ready to let me in," she said, explaining that she hopes to eventually curate work in an art gallery. "I'm hoping to get my bachelors at an art school and finish out my last two years there before finding a career in the field."
One of the accepted pieces was completed as part of Van Houten's Drawing 1 final at MWCC. She said that she would never have completed if not for being in that class last semester.
"The art department is very proud of Julia. It is quite an accomplishment to begin exhibiting while still in college, especially in her first year," said MWCC Professor Thomas Matsuda who was one of Van Houten's professors. "I was very impressed with the drawings she did in my Drawing 1 class. I am glad that one of the drawings was recognized and will be viewed by a wider audience."
Van Houten said the education she has received in her first semester at MWCC has allowed her to explore many different facets of art. It has also been a chance for her to apply herself academically, she said. Van Houten earned a 4.0 in her first semester at MWCC.
"In high school, I didn't try as hard as I should have. So when I got here I was able to focus and work really hard and so far it has been paying off," she said.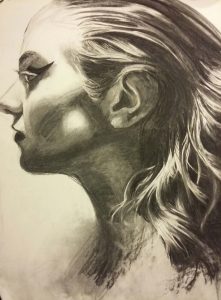 The education she is receiving will be a stepping stone to further art education, said Van Houten. During her time at MWCC, she has already taken classes in art history, drawing, 2D design as well as general education courses.
"It's giving me a background of everything I need. It is setting me up with everything before I go to a different school or a different career. It's very expansive knowledge," she said.
The show is being held at the Cultural Center at Rocky Neck, 6 Wonson Street, Gloucester. It will run until August 6.