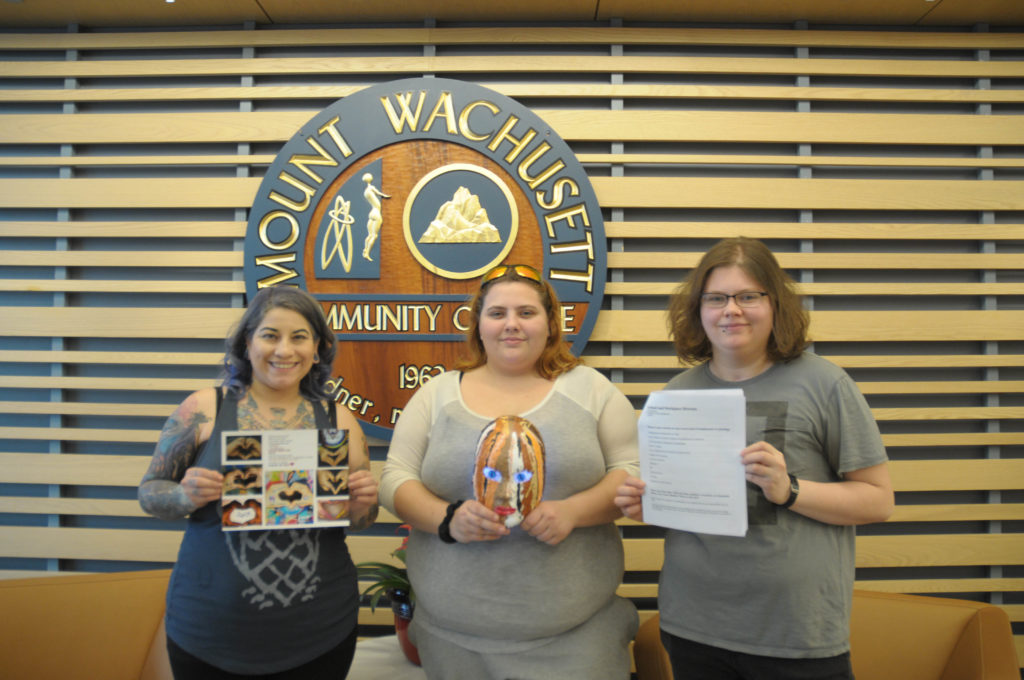 Three Mount Wachusett Community College students were recognized last week with the 7th Annual President's Commitment to Diversity Scholastic Competition awards for work they did in defining what diversity means to them.
"This is a very big occasion for the college every year and it speaks to our commitment to have an inclusive and inviting college for our students and to recognize our students for the incredible work that they do outside of the classroom," said MWCC President James Vander Hooven.
The winners of the scholarship competition were Tianna Caisse of Gardner, Vanessa Roberto of Leominster, and Jason Spekmorza of Worcester. Each student received a certificate at a ceremony on February 7 as well as a free, three-credit academic course for use during the spring or summer semesters.
Caisse created a mask that used melted crayons to represent different skin tones. If the crayons were to be melted entirely off the mask would just be a plastic base, she explained in her application accompanying the mask, showing that underneath it all we are the same.
"We are all human no matter the color of our skin. I feel this mask symbolizes that we are all equal," she wrote. "The color of somebody's skin should not matter especially today when everyone is so different."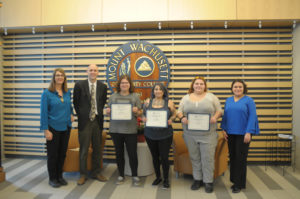 Roberto created a poem accompanied by photos of hands in heart shapes with different modifiers written on the hands. She explained in her scholarship application that diversity should be about being yourself without fear of judgement.
"Our lives should not be defined by the color of our skin, how we look, disabilities, veteran status, who you choose to love, gender or religion," she wrote explaining that she loves the diversity of MWCC. "I have had the pleasure of having class with, and learning about so many people and their cultures, backgrounds and stories. We have found strength, as well as hope, in community and in each other."
Spekmorza, who is studying human services and social work, conducted a research survey on the personal experiences of transgender people in school and workplace environments. Although an exhaustive understanding of transgender people cannot be gained from one survey, the goal was for the paper to help shed light on the perspectives that were represented.
"My goal is to shine a light on gender diversity and inspire contemplation on the realities of whether or not transgender people are fairly accepted and valued as members of professional settings," wrote Spekmorza in the scholarship entry.
The competition was developed by MWCC's Diversity Committee to highlight the value of diversity to work and educational environments. Students are encouraged to submit papers, posters, essays, research work, art work or other original, creative work related to issues of diversity or identity, such as those involving disability, race, socio-economic status, veteran status, gender, ethnicity, sexual orientation and national origin.
In addition to the awards and free academic course, the students' work will be displayed at MWCC's Gardner campus.