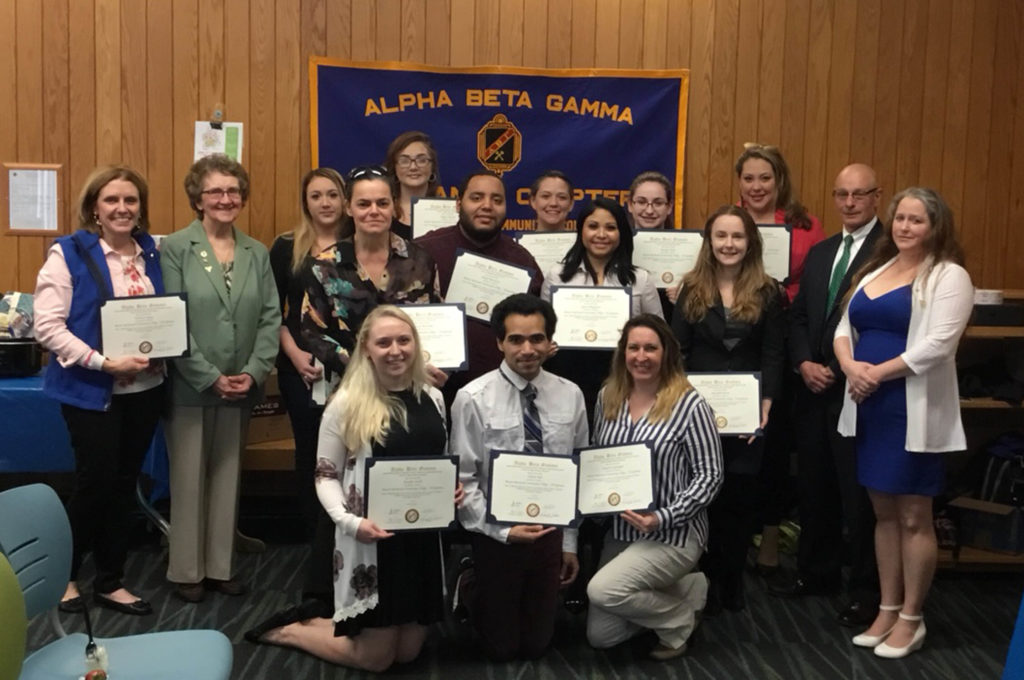 Fifteen students from Mount Wachusett Community College were inducted into the Chi Gamma Chapter of the Alpha Beta Gamma international business honor society recently.
The honor society recognized the hard work and effort of the students at an induction ceremony on Friday, April 13.
Alpha Beta Gamma was established in 1970 to recognize and encourage scholarship among students at two-year colleges, provide leadership training opportunities and career assistance to members. To be eligible for membership into the honor society, students must be enrolled in a business curriculum, have completed 15 academic credit hours in a specific degree program and demonstrate academic excellence by attaining a grade point average of 3.0 or above. At MWCC, the programs include business administration, paralegal studies, computer information systems, graphic & interactive design and medical assisting.
The Alpha Beta Gamma inductees for 2018 are:
Athol:
Donna Songer
Fitchburg:
Ismael Berroa Jr.
Nathalie Castro
Jennifer Smith
Gardner:
Charles Bell
Meredith Brown
Leominster:
Emmanuel Adu
Jacquelyn Vokey
Lunenburg:
Tyler O'Brien
Wendy Newcomb
Orange:
Templeton:
Suzanne Eglington
Townsend:
Kaitlyn Fales
Westminster:
Lisa Ferrara-Caron
Gina Vilayphone
Winchendon:
Megan Skinner