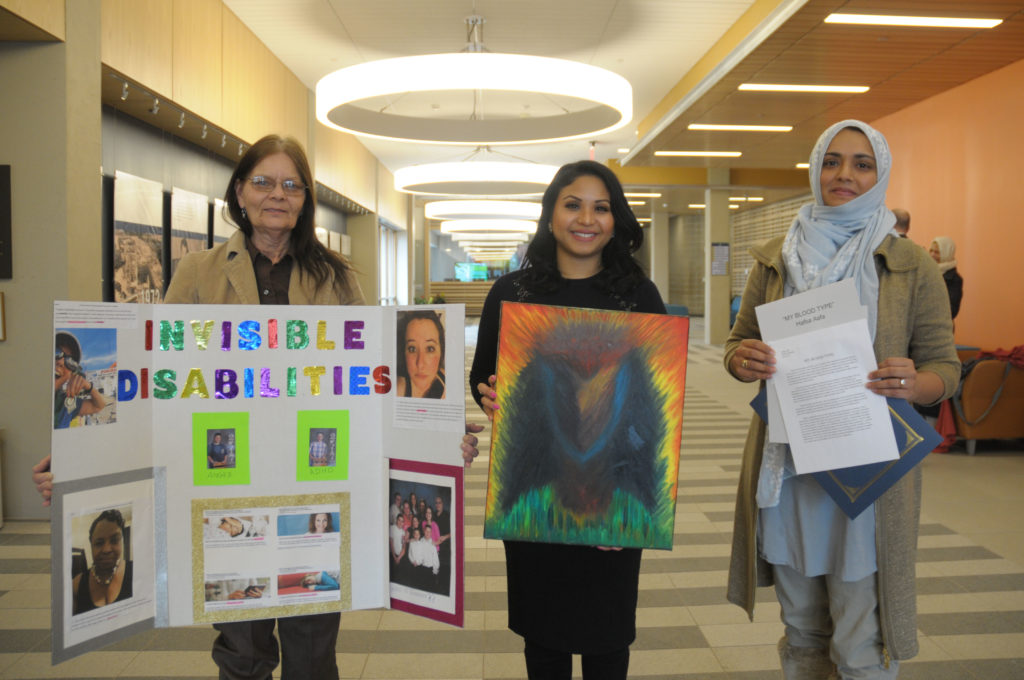 Three Mount Wachusett Community College students were recently honored as the winners of the 6th Annual President's Commitment to Diversity Scholastic Competition, receiving certificates and a free class.
The three winners and their entries are Hafsa Asfa (of Fitchburg) – My Blood Type, Linda Maher (of Spencer) – Invisible Disability and Gina Vilayphone (of Westminster) – Diversity is a mindset. Each will receive a free, three-credit academic course for use during the spring or summer semesters. The students were awarded on Monday, February 12.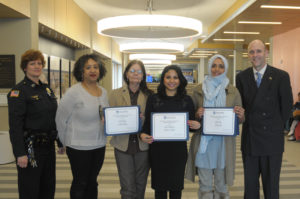 "Everyone thinks of diversity as black and white. But when you have the students write and think about diversity, they think outside the box," said Lisa Williams, chair of the Diversity Committee and an Assistant Director of Strategic Enrollment Management at MWCC.
The competition was developed by MWCC's Diversity Committee to highlight the value of diversity to work and educational environments. Students are encouraged to submit papers, posters, essays, research work, artwork or other original, creative work related to issues of diversity or identity, such as those involving disability, race, socio-economic status, veteran status, gender, ethnicity, sexual orientation and national origin
In addition to the awards and free academic course, the students' work will be displayed at MWCC's Gardner campus.