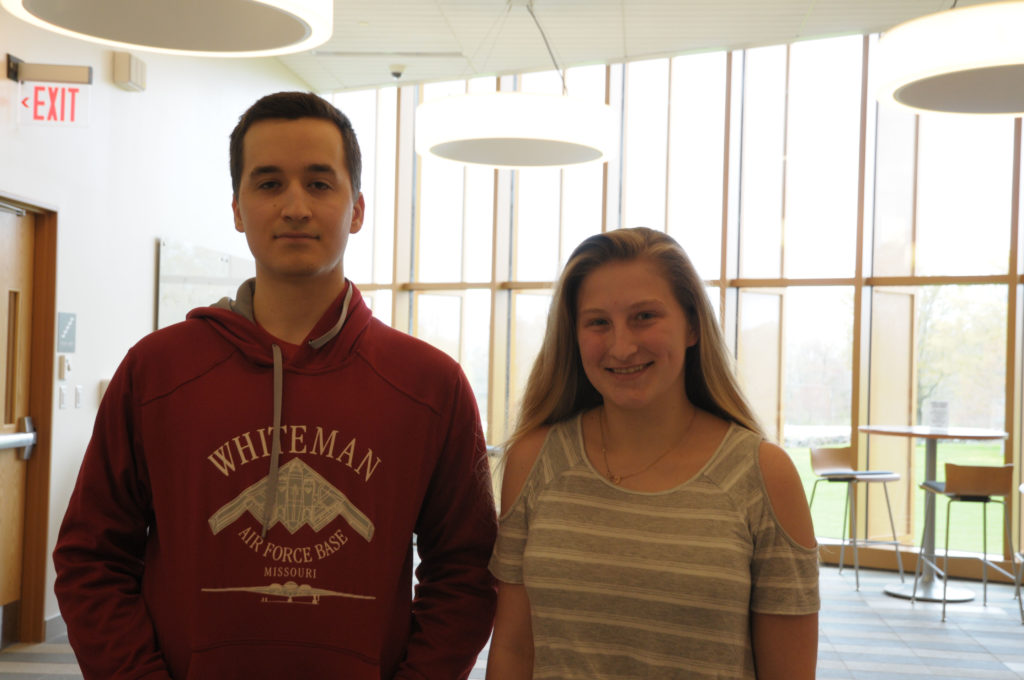 Having just received their Associate's Degrees last week, Mount Wachusett Community College graduates Allison Guthrie of Templeton and Christian Rossi of Winchendon are already gearing up for summer research at Worcester Polytechnic Institute where they will transfer this fall.
The two students are looking forward to getting a head start at their new school even before the school year officially begins. They will be participating in the competitive Research Experience for Undergraduates Site in Clean Energy Science and Technology at WPI. The program will not only give the students opportunities to participate in interdisciplinary research, but there will be professional development workshops and seminars where they will be able to learn about future careers. This program will allow them both to get acclimated to their new school, said Guthrie, and has the great benefit of a $5,000 stipend.
"I'm excited to meet a bunch of professors I will probably end up working with and getting some really great research experience," she said. "It's going to be really great having my own mentor because it is going to be a one-on-one project."
"This is research that would be really helpful in my field. Plus $5,000 will help pay that college tuition," said Rossi.
The two students are graduates of the engineering program and had also been enrolled in one of MWCC's dual-enrollment programs. Guthrie was enrolled in the Pathways Early College Innovation School with Rossi attending the Gateway to College program. This program really helped Guthrie learn "how to college."
"I learned how to build connections with professors and I worked as a tutor here so now I know how to get help," she said.
Both felt they got a good education at MWCC that prepared them to go forward to WPI. This was a result of dedicated professors who pushed them to meet and exceed what they thought were their limits.
"The professors here have pushed me very hard. They made it very transparent that they are doing that because they want to push me harder than I will be at a four year school," said Rossi. "Now when I go there, I won't be struggling."
Guthrie said she feels prepared to tackle WPI and this summer program step because of the education she received at MWCC.
"Going into WPI, I am going to have a leg-up on everyone else who is my age. I already had such a strong college experience that no one else has had. I will have my Associate's Degree," said Guthrie. "It's going to be hard for everyone, but this experience will have helped me out."