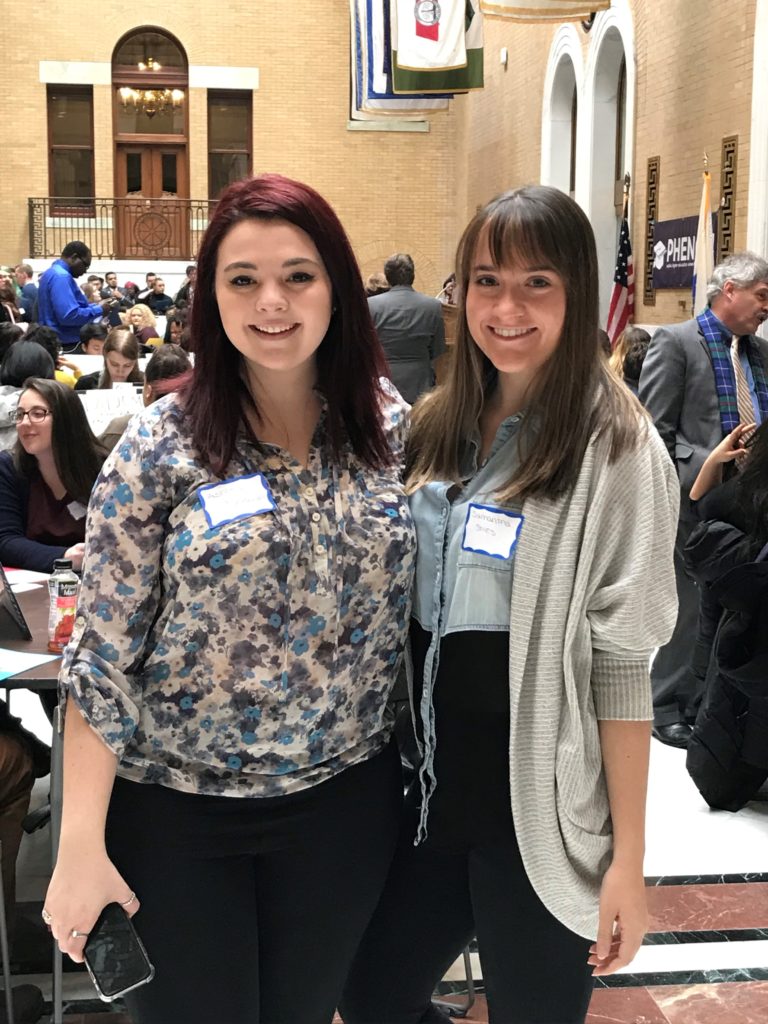 Mount Wachusett Community College Students and Student Government Members Samantha Stiles and Ashley McHugh went to the Massachusetts State House Monday to advocate for funding increases for public higher education and a debt free higher public education in Massachusetts.
As part of the day, Stiles and McHugh were scheduled to learn about advocacy, participate in a mock legislative meeting and visit with their legislators. The push for higher education funding comes at a time when Governor Charlie Baker has proposed to cover 100 percent of community college students' tuition and fees through a $7.1 million dollar increase to the MASSGrant program.
Among those present for the day of advocacy were other college students, faculty, staff alumni, community members and activists. The event was organized by the Public Higher Education Summit Group, Center for Education Policy and Advocacy (CEPA), Massachusetts State Universities Council of Presidents, Massachusetts Teachers Association (MTA), Massachusetts Community Colleges Executive Office, University of Massachusetts system, and PHENOM, the Public Higher Education Network of Massachusetts.