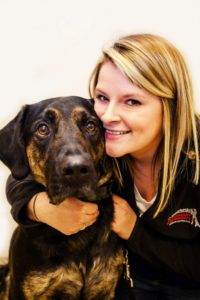 Mount Wachusett Community College announced Monday that it welcomes students from the Mount Ida College Veterinary Technician Associate of Arts program and will assist with their transfer into MWCC where they can begin classes as early as this summer.
"Mount Wachusett's Veterinary Technician program is happy to welcome any student that was enrolled in the Veterinary Technician program at Mount Ida College," said Alexandra McNamara, a Mount Ida College graduate and Department Chair of MWCC's Veterinary Technology program. "I understand this is a difficult moment for many students, but I want the Vet Tech students to know they can continue with their studies at MWCC and not miss a beat."
The two-year Associate's Degree program at MWCC allows students to gain all the knowledge they need to take the Veterinary Technician National Exam. At under $10,000 a year, the program can be completed for nearly $60,000 less than other two-year programs. This will allow students to get out and work with less debt hanging over their head but the same certification.
In addition to the cost savings, the MWCC Vet Tech program makes use of the latest technology and a newly outfitted lab space. The high-tech equipment includes a synthetic canine. The SynDaver canine will allow students to learn the intricacies of surgery and other procedures without the potential of harming a live animal. Students will then be able to put what they learn into practice through externship placements with area veterinarians where they will work with live animals.
MWCC is committed to making this transition as smooth as possible for students who have been studying, or were planning to study, at Mount Ida College. All Mount Ida College students are invited to explore transfer opportunities at Mount Wachusett Community College.
"We understand that this is going to be a huge transition for students of Mount Ida College. We are here for those students and will help them every step of the way as they explore their options to continue their specialized programs," said Marcia Rosbury-Henne, Dean of Admissions and Enrollment Management at MWCC.
Students interested in transferring to MWCC and enrolling in the Veterinary Technician can visit mwcc.edu/academics/degree/veterinary-technology or reach out to Rosbury-Henne at 978-630-9110.