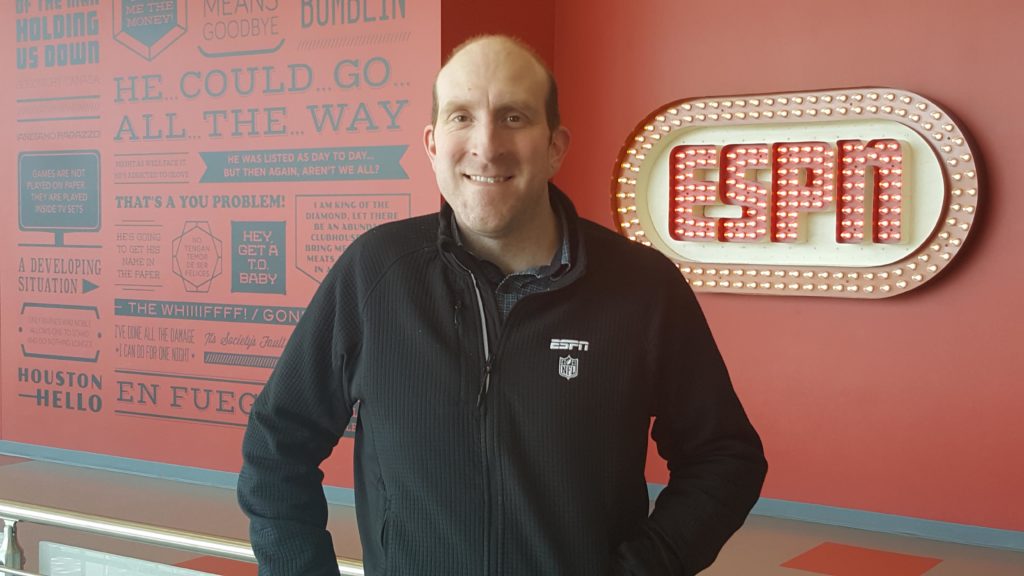 Nate Haney has been named Mount Wachusett Community College's Alumnus of the Year in recognition of not only the hard work that yielded a career in television, but also his continued willingness to give back.
"Nate is an example of the payoff that determination and hard work can yield. But we are honoring Nate Haney not just because of what he has accomplished, but because of his willingness to give back. Nate has time and again supported both the MWCC and the greater Gardner communities. I am honored to name him our alumnus of the year," said MWCC President James Vander Hooven.
Haney is a 2006 graduate of the Broadcasting and Telecommunications program (now known as Media Arts and Technology), where he focused on broadcast media. After graduating, he went on to earn a Bachelor's Degree in English/Communications from the Massachusetts College of Liberal Arts.
Haney got started in the professional world by working as a freelance contractor for several different networks, while also working as a seasonal technician for the New England Sports Network during Red Sox baseball season. After being brought on as a permanent employee, he worked his way up the ranks and was filling in as a field photographer and technical director before he knew it.
"While I was freelancing and getting my start in the industry, I was also working different positions not related to my field, but still helping me make a living and to solidify my strong work ethic. It takes a lot of dedication to make it in media production; you make a lot of sacrifices," said Haney.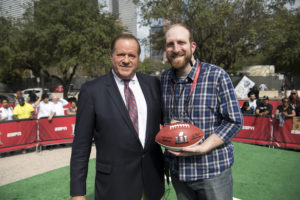 He then moved on to his next professional challenge at the world-wide leader in sports television, ESPN. He was first hired a stage manager, and fell easily into the role. Most recently, he was promoted to the position of associate director, acting as the "right hand" of the show director for a variety of different productions, including SportsCenter.
Haney has made it a point to return to MWCC on several occasions to give back to the next generation of communicators. Whether it is giving presentations on his own experiences or getting involved with the annual Rotary Club auction, he enjoys giving back to the educational community that gave him the foundation to succeed in the professional world.
"Whether you are choosing to go on to a four-year program, or entering the workforce, be prepared for the unknown. Even when you think you know your path, and you are so determined to follow exactly the road you have set yourself on, there will always be forks in that road and potholes that you never foresaw or planned on," Haney said as words of advice to graduating students. "Never underestimate your own abilities, but also know when something might not be the right fit. Challenge yourself and take the time to assess your goals and make sure you are taking the time to do a self-check-up to reassess those goals."
Haney will be honored at MWCC's Commencement ceremony on May 23 where Congresswoman Lori Trahan will be the keynote speaker.