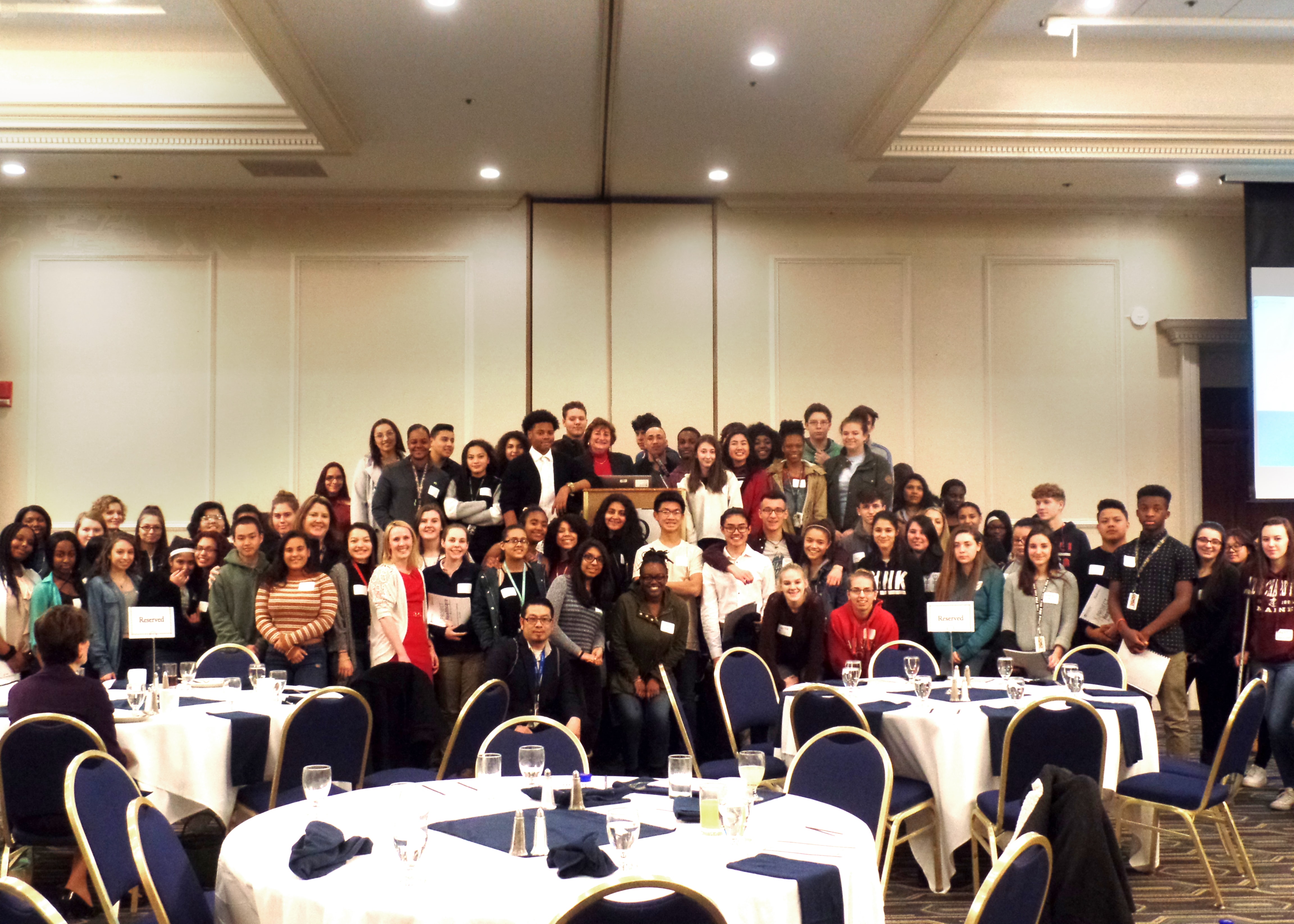 The spring orientation for Project Healthcare, a program that is working to diversify the healthcare workforce, took place on Friday, March 10 with a keynote address from Worcester Commissioner of Health and Human Services, Dr. Matilde Castiel to over 100 attendees.
"A degree in medicine means you can do a whole lot of other things," said Castiel who has a medical degree but has founded nonprofits including the Hector Reyes House as well as working in an emergency room and as a professor. "If you feel that there is something in our community that needs to be changed, you can change it."
In her current role, Castiel oversees the divisions of Public Health, Youth Services, Human Rights and Disabilities, Veterans Affairs, and Elder Affairs, and Homelessness along with advancing important new initiatives that fall under the scope of youth violence and the current opioid crisis.
The orientation at the DoubleTree by Hilton in Leominster on Friday was for a program with the goal of increasing the number of underrepresented minority and disadvantaged health care providers by creating a high school to college pipeline of students who plan to enter the healthcare field.
"Project Healthcare aims to fulfill a regional and national need to create a more diverse and culturally competent health care workforce. Having culturally competent workers will improve patient care and health outcomes by decreasing racial and ethnic inequities in the health care system," said Melissa Bourque-Silva, Director of the National Workforce Diversity Pipeline at Mount Wachusett Community College.
Project Healthcare is a partnership between Mount Wachusett Community College and Leominster High School, Fitchburg High School, and the Leominster Center for Technical Education Innovation; and is designed to recruit 120 9th and 10th graders with an interest in healthcare professions to enter a Workforce Diversity Pipeline program. This program is designed with a scaffolding approach, so the students can attain a credential to enter the healthcare field at a young age, which will then lead into a healthcare certificate program, associate's degree, bachelor's degree and beyond, according to Bourque-Silva.
The program aims to reduce student debt through dual enrollment coursework; while simultaneously giving students an advantage for admission into competitive healthcare undergraduate programs here at MWCC and elsewhere. The program offers counseling, coaching, field trips, guest speakers, and dual enrollment courses for its members until the grant ends in 2020. This program is funded through a federal grant from the United States Department of Health and Human Services: Office of Minority Health.