Eight Mount Wachusett Community College students were elected by their peers to student government leadership positions recently.
The vote that took place in April set the student representation at the college for the next year. Those representatives are:
Sophomore Representatives:
Olivia Rose Howe
Ashley McHugh
Samantha Shippell-Stiles
Freshman Representative:
GiaBao Truong
At Large Representatives:
Taylor Rameau
Gabriel Roberts
Sarah Urbina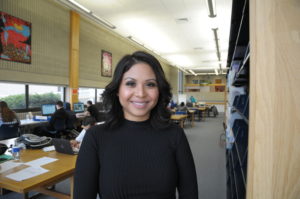 Also elected was Gina Vilayphone who will serve as student trustee on the college's board. She hopes to foster additional involvement for students at the school and encourage them to network and meet each other.
"I really want the satellite campuses to come together. My wish is for other campuses to get more involved," said Vilayphone. "I want people to get involved in their community more than anything else."
A non-traditional student, Vilayphone is currently completing her second semester at Mount Wachusett Community College majoring in Communications. She is a mother who is passionate, continuously works for positive change, and strongly believes that everyone can succeed with the right support and acknowledgment.