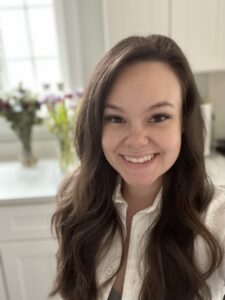 The Massachusetts Association of Community Colleges (MACC) held its annual All-State Academic Team Recognition Ceremony on Friday, April 29, 2022 to honor forty-one Phi Theta Kappa (PTK) honor society students from across the Commonwealth.
Phi Theta Kappa (PTK) is the international honor society of two-year colleges. PTK has recognized and encouraged scholarship among community college students for 100 years while promoting the academic integrity of the associate degree program. Students with grade point averages of 3.5 or higher are invited to join Phi Theta Kappa.
Senator Anne Gobi and Representative David Roberts, Co-Chairs of the Joint Committee on Higher Education, welcomed students and congratulated students for their hard work and dedication.
"Each of you have not just achieved, you have excelled," Senator Gobi told honorees. "You are the heart and soul of our community colleges. Thank you for everything you do to make our colleges so much stronger."
"You are here because you have made the absolute most of your community college experience. You are not being transactional with your college experience; you seek to have a more transformational experience. In short, you are "extra", PTK President and CEO, Dr. Lynn Tincher-Ladner told students. "You have found value in learning; you know that the skills and abilities you are gaining will help you in life. Ask yourself what makes you "extra", hold onto it and draw from it for the rest of your life."
"Congratulations to our honorees and also to our advisors," MWCC President James Vander Hooven commented as he introduced the MWCC honorees. "I know this is a rewarding experience for them as well, so congratulations to our PTK advisors Tami Morin and Fagan Forhan."
Mount Wachusett Community College honorees are Kathleen Dwyer, Karissa Popieniuck, and Samina Mian.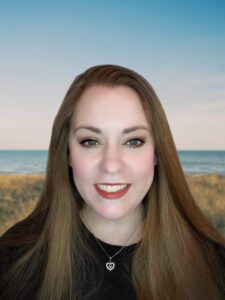 Karissa Popieniuck of Douglas, MA, is a full-time student, President of the Phi Delta chapter of PTK. Popieniuck earned her GED after dropping out of high school. As a mother of four, she enrolled in college to both earn a degree to support her family, but also as an example for her children. Upon her graduation with her associate's from MWCC, she will be transferring to Fitchburg State University to pursue a bachelor's degree in nursing. She is a strong advocate of patient rights as they navigate pregnancy and birthing decisions, and hopes to be a strong partner for future parents in her future practice.
"To say that I am honored by this nomination is an understatement and does not even begin to describe how I feel in this moment. I am very proud, and it feels amazing to have my hard work recognized in this way," Popieniuck commented.
Samina Mian is working to complete her associate degree in Natural Resources at Mount Wachusett Community College and will transition to a bachelor's degree program in Sustainable Food and Farming at the University of Massachusetts, Amherst, in Fall 2022.
At MWCC, she is a member of the Green Society and volunteers weekly at the college's outdoor greenhouse. It is her professional and personal goal to use the skills she develops through studying natural resources and the agricultural-related fields to develop strategies to educate consumers of all ages about the importance of developing life-long, positive eating habits.
"I greatly appreciate the resources that MWCC offers its students to help them to succeed and I am especially grateful for the supporting staff who enable us to reach our academic and career goals," Mian noted upon receipt of the nomination.
Kathleen Dwyer of Winchendon, MA, is a part-time student in the Interdisciplinary Studies, Allied Health program, working on pre-requisite courses needed for the LPN to RN bridge program. Following high school, Dwyer began working full-time as a certified nurse's aide, putting off applying to colleges for several years before pursuing her LPN. In addition to her studies, Dwyer is a full-time LPN, often working up to 50 hours a week while attending school. As a first-generation college student, Dwyer highly credits the Trio Rx program with helping to guide her through the college process, and providing support and assistance.