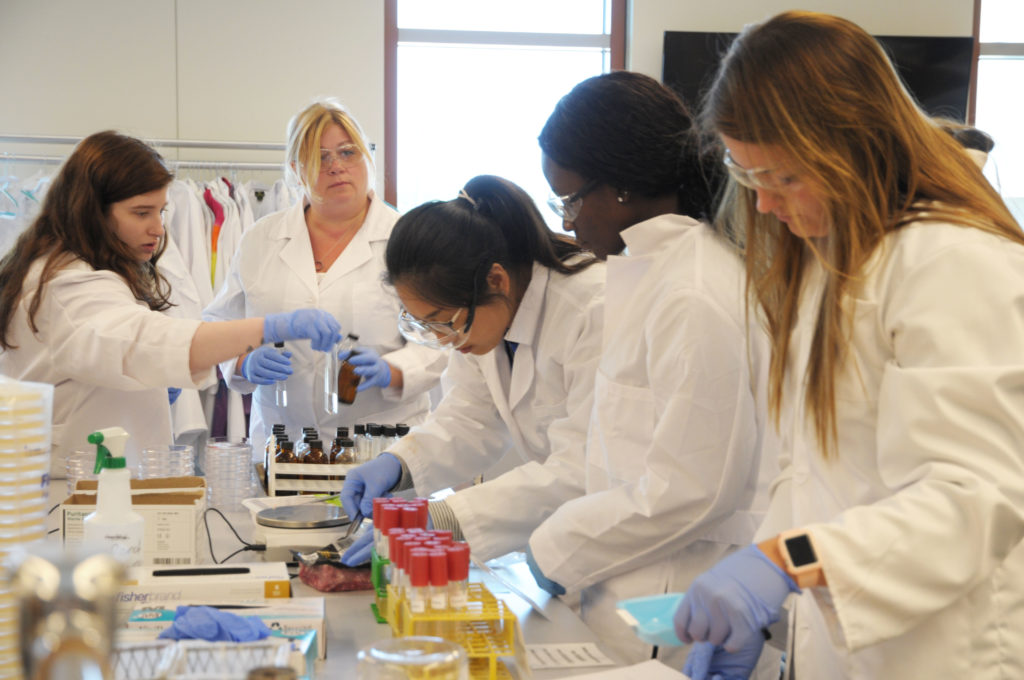 Mount Wachusett Community College's annual STEM Starter Academy is underway at the college, with 51 students receiving up to two free college classes, a $1,000 stipend and a jump start on their Associate's Degree in a Science, Technology, Engineering, and Mathematics program at the college.
"STEM Starter Academy was developed to increase the number of community college students graduating with a STEM degree or certificate. Now in its sixth year, MWCC's STEM Starter Academy is well regarded by students and their families as a valuable jump start to a STEM career. The six-week long Summer Academy focuses on academics, student support services and access to student activities," said Veronica Guay, Assistant Dean of the School of Business, Science, Technology and Mathematics.
The students in STEM Starter Academy get an early start to college before beginning their classes this fall. The students can take up to two free college courses, get free books for their courses and are paid a $1,000 stipend. This stipend allows many students to offset missed summer work opportunities while they prepare to begin school in the fall.
This is the sixth summer that the program has been in place at MWCC where it has served over 250 students. It is designed to increase student's success by allowing them to begin classes earlier; accelerating their degree path while creating connections with professors and other students that carry on throughout their time at MWCC.
The STEM Starter Academy is open to high school graduates or qualifying MWCC students who place into college-level English and math courses and are enrolling in one of MWCC's STEM majors in the fall.
But the STEM Starter has expanded this year beyond students entering college. One new program provides returning MWCC STEM students with a summer research opportunity at Fitchburg State University. Even graduating MWCC students have opportunities through the STEM Starter model. A summer bridge program to four-year public schools is being accessed by MWCC graduates. The summer bridge allows these students to get a jump start on their time at their transfer school with a free class while meeting other transfer students.
Those interested in applying to next year's STEM Starter Academy or learning more about the STEM educational options at MWCC can reach out to MWCC's admission's office at 978-630-9110 or admissions@mwcc.mass.edu.