Have you ever dreamed of studying in another country during your college career?  Are you desperate for change and culturally diverse scenes?  Now's your chance!  Mount Wachusett is offering the PERFECT opportunity to cure that case of wanderlust while you learn about and experience the world through new eyes.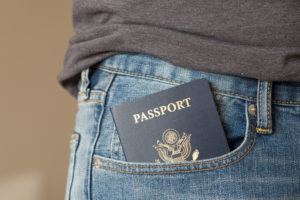 MWCC's Study Abroad Opportunity
Next year, during the summer of 2020, Mount Wachusett is offering an incredible opportunity to study abroad with us.  Dean Laurie Occhipinti, along with new manager Tracey Betts Sarefield, has developed this program to benefit MWCC students and faculty.
Their goal is to offer one faculty-led study abroad program each year.  According to Betts Sarefield, there are programs that fit any major and any budget.  Students can even utilize the money from any financial aid they might receive! In addition, they will be connected to additional scholarship opportunities to help fund their trip.
Benefits of the Program
According to Betts Sarefield, the program provides an opportunity to get a passport, navigate an international airport, and spend time in a foreign country.  Through this program, individuals will have the opportunity to discover the world; experience new cultures, people, and places; and gain new perspectives of themselves and the world around them.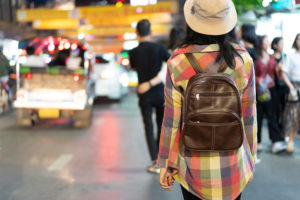 This opportunity also allows students to satisfy a requirement for graduating by earning college credit.  Not only that, but it also provides an opportunity to gain valuable skills such as intercultural competence, self-confidence, flexibility, adaptability, leadership, networking, and communication.
Through studying abroad, students can increase their knowledge as well as their experience in and of the world.  They can develop new ideas, new understanding, and even gain a new focus.  Furthermore, you can develop yourself as a person; experience self-reflection and self-discovery; and learn more about yourself on an emotional level.  Additionally, you can improve your social skills, as well as your communication with others.
"It is a really wonderful opportunity to develop yourself as a person, and many students find they come back with a clear focus of who they are and how they want to interact with the world," said Betts Sarefield.
How Studying Abroad Can Help You Graduate
Yes, you read that right – by achieving academic credit, studying abroad can help you fulfill your credit requirements to graduate!  As mentioned before, there are programs for all students, fitting any major and any budget.  If you're in a hurry, there are even programs that last 2-4 weeks!  Long-term, short term, the choice is yours with a variety of terms to partake in.  Some of these terms include January term, spring break, summer, full semester or academic year options.
If you find yourself needing extra credits, why not spend a few weeks earning those credits in another country!?  It's like a vacation you get academic credit for – that's pretty amazing!!  Even better, you'll have a plethora of interesting courses to choose from!  Find a program that piques your interest and get ready to make lifelong memories!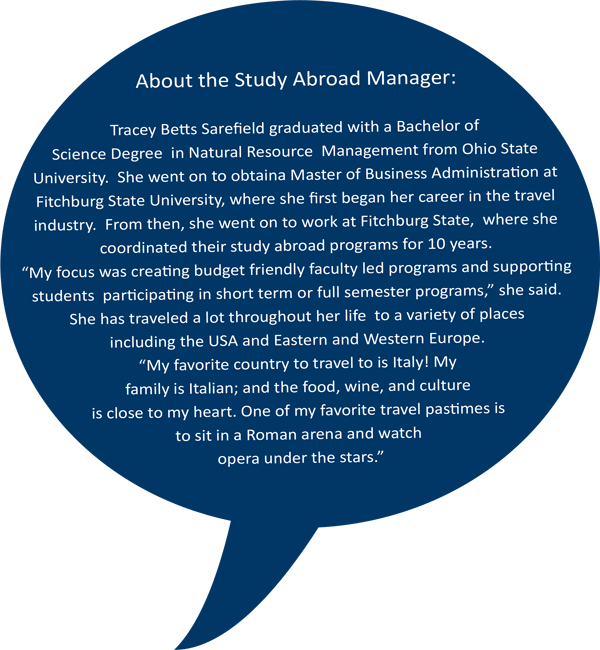 ---
About the author: 
Alexandria Faneuf '19 is a Liberal Arts major at MWCC. She is a contributing writer for the News Center.