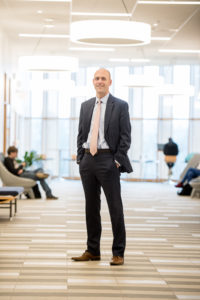 In a way, James Vander Hooven experienced his first school year at Mount Wachusett Community College in reverse.
Vander Hooven took the reins as college president in March of last year, not long before commencement and the associated ceremonies.
"To be able to see those things and experience them right away gave me this yearlong vision of what it's like here at the college," he said.
Vander Hooven will have his own ceremony when he is officially inaugurated as the Mount's president on March 28, a wait typical in academia.
The full article can be read on the Sentinel & Enterprise website.