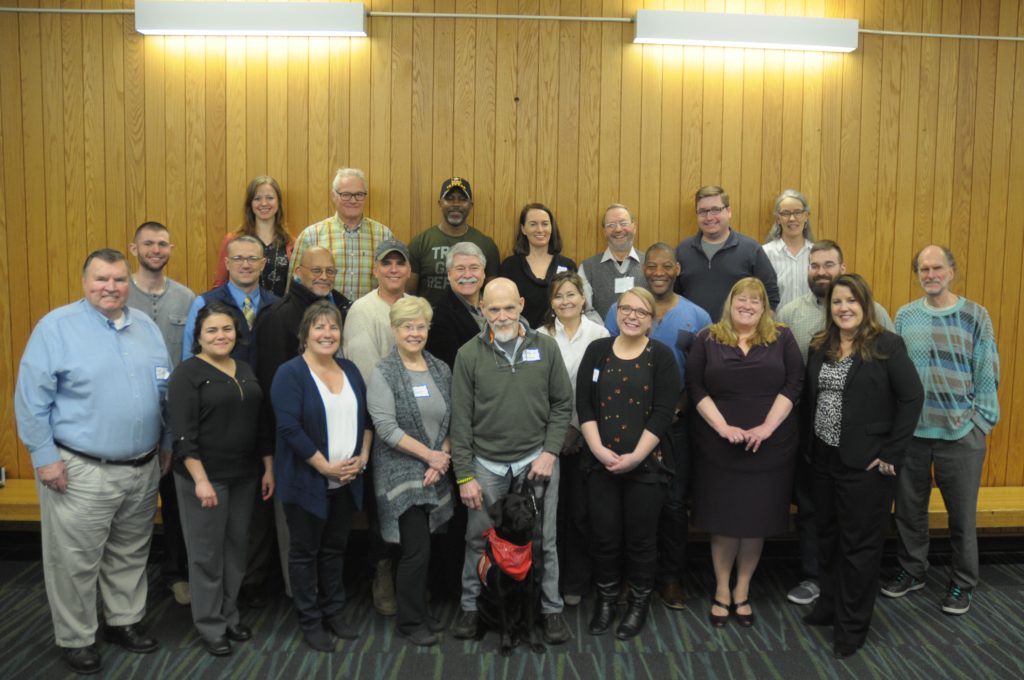 Nineteen veterans were presented with mediation certificates Friday following a five-week long mediation program that was hosted at Mount Wachusett Community College.
Most of those who took participated in the training were veterans or work with veterans. Certificates recognizing their 35 hours of training were presented by Massachusetts Senator Anne Gobi, Massachusetts Representative Susannah M. Whipps, and Massachusetts Representative Jon Zlotnik.
The training consists of skill-building exercises, role-plays, and interactive large and small group activities, providing the opportunity to learn the skills necessary to mediate.  Trainers include Quabbin Mediation staff and members of Veterans Mediation. Those who complete the 35-hour training earn a certificate and are qualified to work as mediators with Quabbin Mediation or another community mediation center.  You can learn more about basic mediation training here.