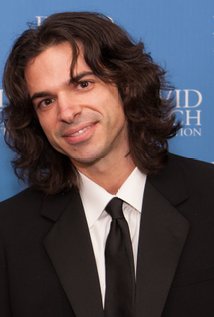 In a continued effort to raise awareness about mental health and wellness, Mount Wachusett Community College and the SHINE Initiative will present the fourth Mental Health Awareness Conference. This year's keynote speaker will be writer and director Paul Dalio who will talk about his experience with and managing bipolar and how it influenced his film "Touched with Fire".
The free conference will take place Tuesday, March 21 from 8 a.m. to 2:30 p.m. at the DoubleTree by Hilton Hotel in Leominster. Each year, approximately one in five Americans suffer from some mental illness, such as depression, anxiety, bipolar disorder or schizophrenia and the conference is designed to shine a light on mental illness.
"Each and every time we speak to a child, teen, young adult, and their families and caregivers, we move the needle that much closer to erasing the stigma that has overshadowed a true understanding and acceptance of mental illness for what it truly is – an illness," said Paul Richard, executive director of the SHINE Initiative, whose mission is to promote the mental wellness of children and young adults. "The collaboration and friendship we've enjoyed with Mount Wachusett Community College provides not only hope, but true confidence, that our society is on the cusp of recognizing mental illness – and mental wellness – as mainstream health issues."
Writer, director and composer Paul Dalio will be the featured speaker at the conference. The conference will also include a panel presentation and luncheon. Following the presentations, Mount Wachusett Community College nursing students will participate in QPR (question, persuade, refer) suicide prevention training. Seating is limited, and reservations are required.
"Mental health is a topic that must be tackled through direct and substantial conversations in our schools, in our workplaces and in our homes," said MWCC President Daniel M. Asquino. "This is an issue that touches everyone and has a direct impact on learning, employment and living a fulfilling life. We are honored to be involved again in presenting this important conference in conjunction with the SHINE Initiative."
Dalio's feature film, "Touched with Fire," stars Katie Holmes and Luke Kirby and has been acclaimed by critic Stephen Holden of the New York Times as "an extraordinarily sensitive, nonjudgmental exploration of bipolar disorder and creativity." It draws inspiration from Dalio's bipolar diagnosis and experiences dealing with his illness and artistic nature. Dalio has been outspoken about his hospitalization and treatment while being a voice for the contributions of people diagnosed as bipolar; talking about the struggle to be artistic and emotional while managing his illness.
The panel speakers will include Dr. Judson Brewer, Director of Research at the Center for Mindfulness at UMass Medical School in Worcester; Dr. Barrie Baker Director of Clinical Activities at Tufts Health Public Plans; and Senator Jennifer Flanagan Massachusetts State Senator for Worcester & Middlesex Districts.
For more information and to register for the conference, contact MWCC's Division of Lifelong Learning and Workforce Development at 978-630-9525 or online at mwcc.edu/continuing/conference.