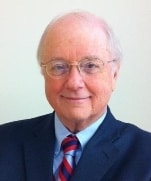 Dr. Vin Ialenti, Dean of Academic and Institutional Technology, has four decades of college teaching experience. He directs MWCC's online course efforts and has been teaching courses online for the past 14 years.
I have looked at literally hundreds of online course readiness "quizzes" that various colleges offer to help students assess whether they are candidates to take online courses. To take one, Google the term "online course readiness". You will be amazed at how many quizzes you will find–they all ask the same questions in different ways.
The bottom line is that despite your quiz results, only you can determine if you are prepared to take an online course. You need to seriously think about the following issues:
Time Commitment: In order to do well in an online course, most instructors and veteran online students will tell you that you must be willing to spend 8–12 hours a week reading, studying, participating in discussions, taking exams, and preparing your assignments.
Motivation: You need the motivation to do the work in a timely fashion. You have to arrange your own schedule around your busy life and activities. It is human nature to procrastinate a bit, but remember you will not have someone physically present urging you to get the work accomplished.
Technology: You do not have to be a computer guru to use the course delivery software, Blackboard, which is extremely user-friendly. However, you should feel comfortable using a word processor, Internet browser, cutting and pasting documents and emailing and sending attachments.
Tools: You should have access to a reliable computer with an Internet connection and a place where you can get work done with the amount of quiet that you need. Since the online learning method is based on technology, you have to be prepared to deal with technical frustrations such as computer crashes. You need to know how to back up your work to minimize the inconvenience of the occasional technical curveball that may get thrown your way.
Skills: You need good reading comprehension skills and the ability to critically evaluate what you read.
Students who are academically, technically, and motivationally prepared for online courses enjoy them. Below are a few MWCC online student comments:
"I found access to the teacher easy and accessible. Helpful too, when I had a question all I had to do was email the professor and my questions were answered in a quick manner."
"The class was convenient, had great educational value, and was fun much of the time."
"I like how the instructor took the time to give such in depth responses to assignments that were submitted.  I could never figure out how you ever found the time to write those responses for everyone.  They were a learning experience."
"I really enjoyed taking this online course as it gave me the flexibility to get other things in my life done without having to sit in the classroom. I like the fact that I could do all of this at my own pace without being under a lot of pressure."
"This is a completely different experience than an on-campus course. Everybody in the class has to participate regularly. You can't slack off . . . I guess that is why I learned so much."