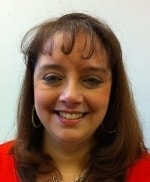 Missi Sargent is the Assistant Dean of Academic Affairs at MWCC
Through transfer credits and online courses, Missi, mother of two children completed her Associate's Degree at Mount Wachusett Community College and went on to complete a Bachelor's Degree in Adult and Higher Education Administration through UMass Amherst's University Without Walls Online Program. In August 2012, she earned her Master's Degree in Adult and Higher Ed Administration through the University of South Dakota without having to ever set foot in South Dakota. Missi is an expert in online learning because she has not only taken online courses through MWCC, UMass and the University of South Dakota but also talks to students considering them.
What Are the Benefits of Online Learning for You?
Time flexibility: When my children were younger I found it difficult to attend traditional classes after working all day. Besides losing more time with my family, I needed to spend additional money for childcare. By taking classes online, I was able to complete my coursework at times that were convenient for me and my family. I could log on early in the morning before work or late at night after the kids went to bed. I had more control of my course progress because I could spend as much time as I needed without leaving home.
What Type of Student Can Benefit from Online Learning?
Students need to be self-motivated and able to work on a time schedule.
Many might not realize that online courses are great for shy students. Often, those who are quiet in regular class discussions tend to participate more in online class discussions, which take place asynchronously (not in real time) through a message board. This method of discussion allows students to open up and express their opinions. They have more time to consider their answers, and with a computer, they have the option to backspace and revise if they'd like. Interestingly, through online class discussions, you still have interaction with your classmates and can even get a real sense of their personalities through written discussions.
Is the Quality the Same as a Traditional Course?
Yes. With the advancements of technology, faculty members have become very creative in the tools they use to deliver course content. Potential students need to realize, however, that online courses are by no means "easier" than traditional classes. In fact, it may be more difficult for some people because students have to be self-motivated, logon at regular intervals, and complete reading and class work in a timely manner. Students should also be aware of the time commitment needed to complete a class. In fact, students may end up spending more time on an online course because they are often required to read information that is normally communicated through a verbal lecture in a traditional class.
What Would be Your Advice for Those Considering an Online Learning Course?
Make sure you are comfortable with the basic navigation of a computer. Learning how to use a computer while trying to complete your coursework is not recommended.
Start slow; take one class to see if you like it.
Become familiar with how your course is set up. Make sure to click on all of the buttons and look through all of the folders so you don't miss anything.
Set benchmarks.
Decide on a regular time to logon every week to keep yourself on course.
Set a time schedule to complete work.
Do not take an online course if you are a procrastinator.
As an Administrator, Is There Anything Else You'd Like to Address?
Read, Read, Read! Make sure to read all of the instructions sent to you by the college and by your instructor.
Those taking online courses need to remember that technology is not perfect so it is not wise to wait until the last minute to submit assignments. Blackboard has been incredibly reliable, but as with all web based sites, there may be times you can't access the course. Make sure to back up any assignments in case they need to be resubmitted.