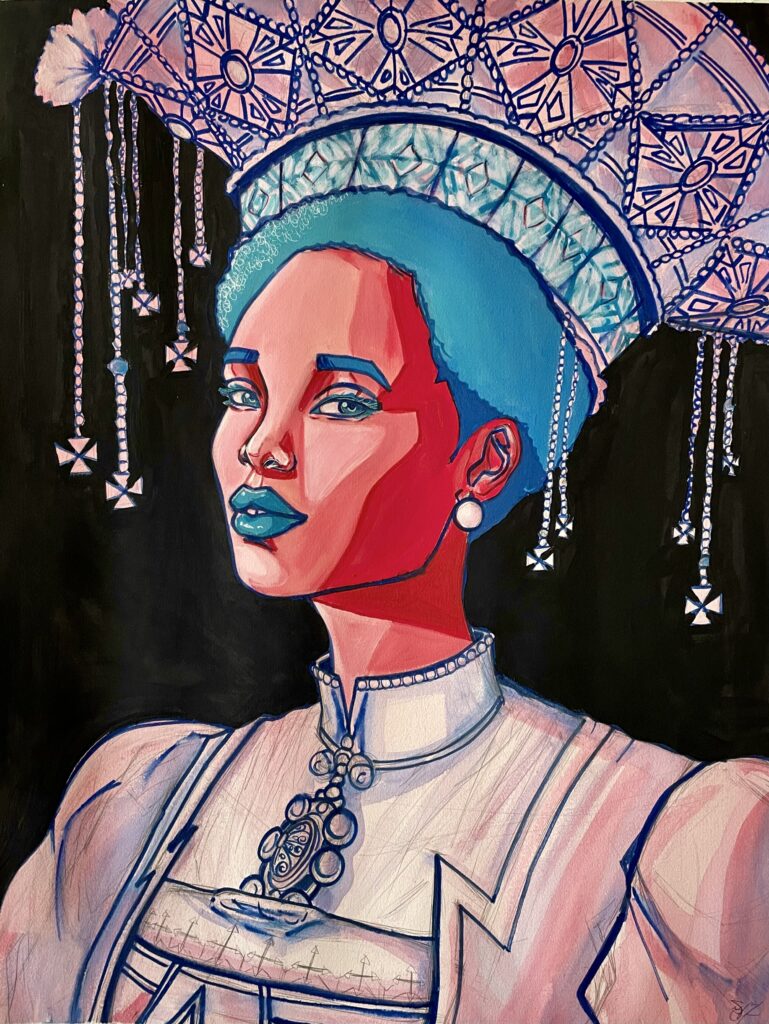 The "Student Work from the Art Program at Mount Wachusett Community College" will be open from February 8 through March 12, with a reception on Saturday, February 18 from 2 to 4 pm.  Work by seventeen MWCC art students from Professor Jesse Connor's Painting II and III and Drawing III courses will be in the exhibition.
Students whose work will be included in the exhibit are Richard H Barrell, Hanalise Bennett, Megan Boivin, Richard Chang, Sydney Comire, Molly C. Donovan, Luke M. Fontaine, Nikki M. Hazel, Anna Clara Loureiro Lago, Mazie Love, Madolyn Niles-Carlson, Kara O'Neil, Mel Pagan, Gabriela M. Rodas, Molly Sullivan, Noah B. Uphold, and Harleigh J. West.
"In these advanced or art elective courses, many students build work for their professional portfolios. While in these courses students begin to develop their own voice and vision in their work, advance their skills with a particular medium, narrate with images, or respond to a subject. Also, students begin to explore personal motifs, content, and humor. The students' interests are easily detected in their work on view in the gallery," notes Joyce Miller, MWCC Art Department Chair.
"Many of these art students want to pursue a creative career or plan to transfer to a four-year art degree program after graduating with their Associate degree from MWCC. Some of the students are in pursuit of being studio artists, illustrators, or creators of comics, animation, or character designs. Others are considering teaching art or a career in museum work. Two art students with work in the exhibit have had the wonderful experience of an internship at the Fitchburg Art Museum.
"We thank the museum for this exhibition opportunity to celebrate the success of our art students and share their work with the community."
The Fitchburg Art Museum is located at 185 Elm Street in Fitchburg and is open Wednesday through Friday from 12 to 4 pm, and weekends from 11 am to 5 pm.
Every first Thursday of the month, admission is FREE for everyone to the Museum with extended hours from 12 to 7 pm (except December).