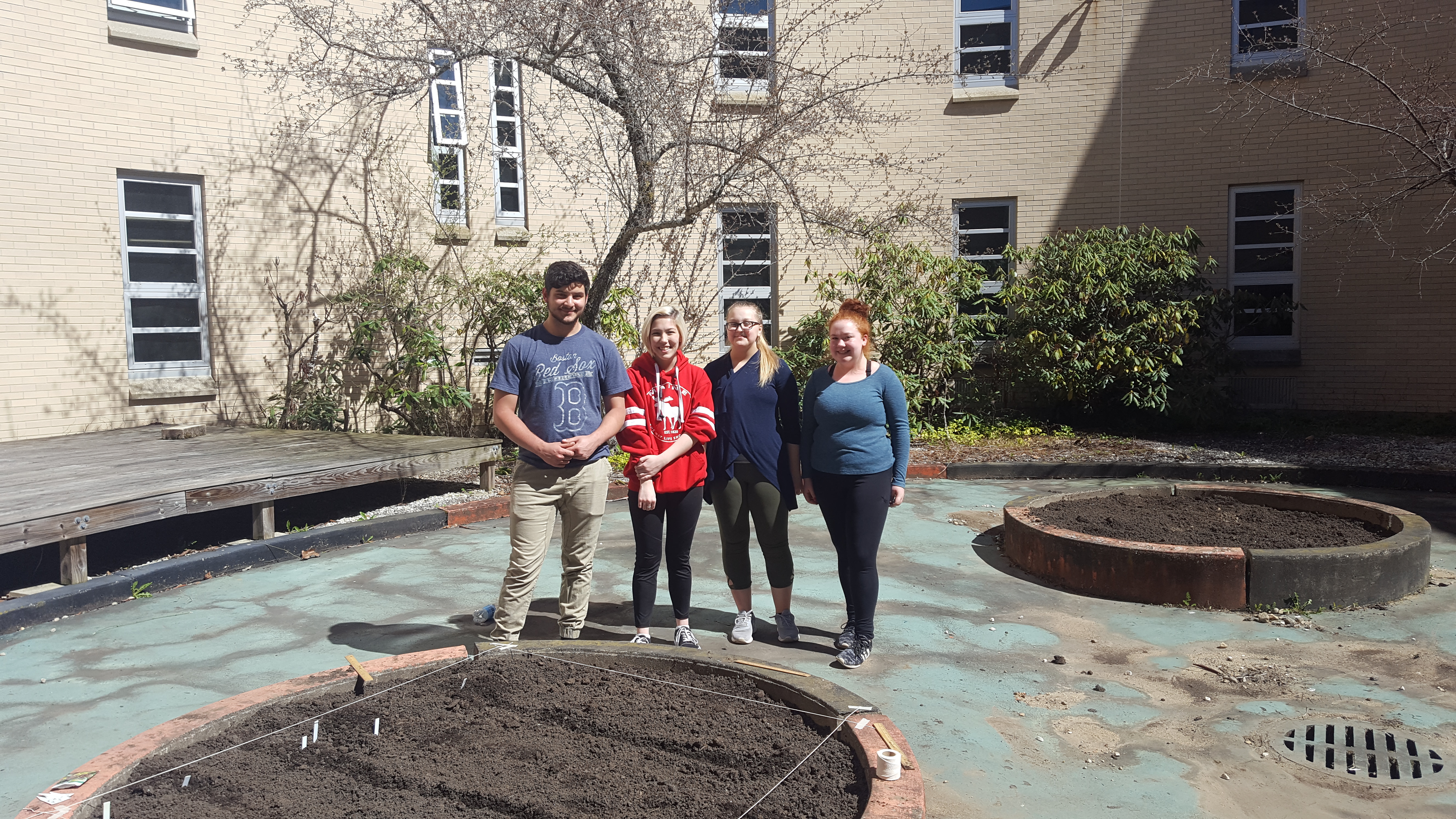 Gardner High School's Youth Venture team Gardner Grows, also known as the GHS Community Garden has come a long way since their launch in 2017! Their vision of a beautiful courtyard garden with a bounty of vegetables to donate to local families-in-need came to fruition over the summer.
Mr. Tata's Botony class donated $3,000 to the school which gave the project a huge boost! Students were able to use the funds to beautify the courtyard space. The money paid for the soil, paint and powerwashing.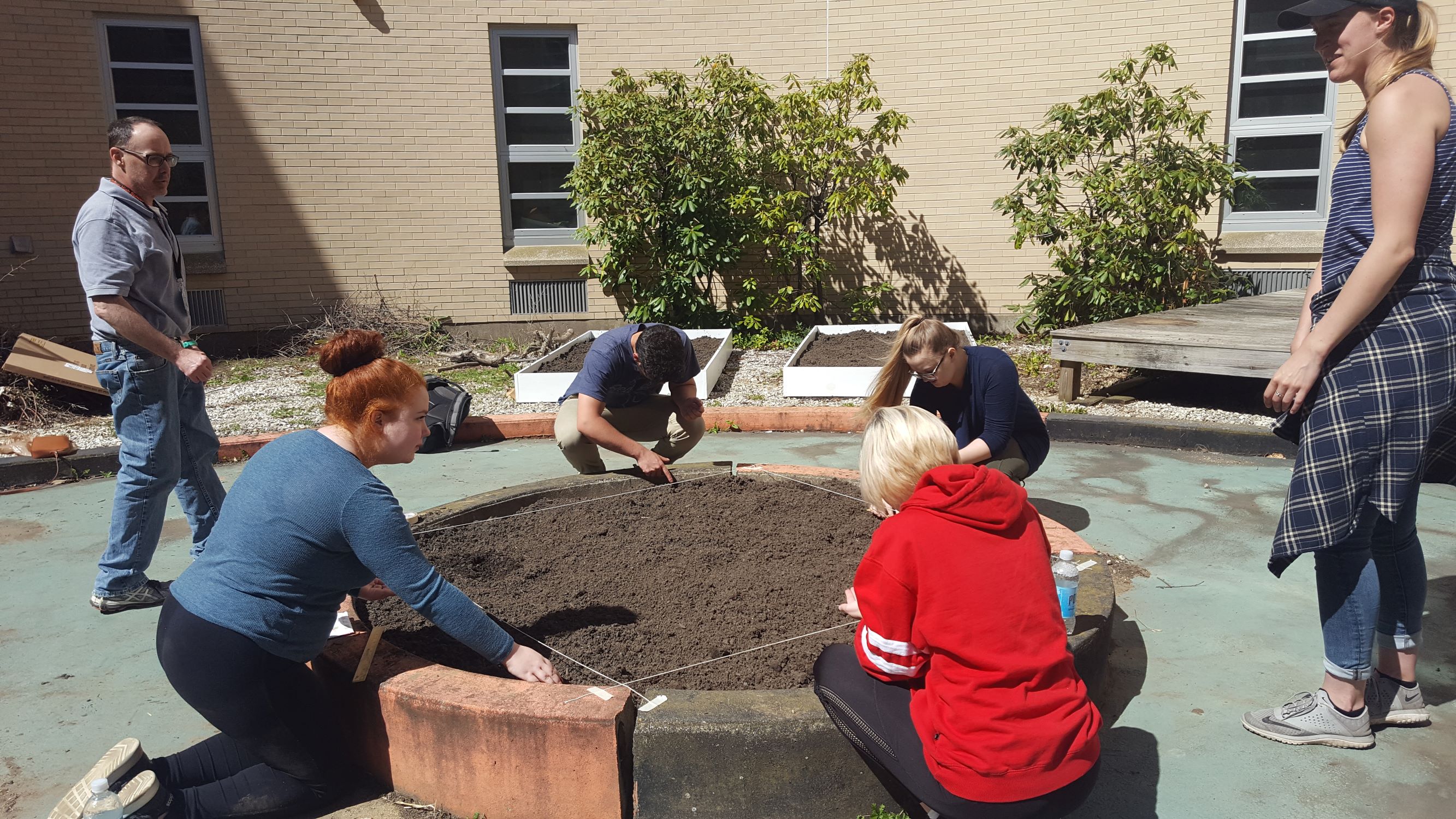 The Gardner Grows team has also partnered with Growing Places. To find out more about Growing Places and their mission here in North Central, MA, check out my last two posts – part one and part two. Growing places gave a grant that paid stipends to students to water the garden over the summer months. Growing Places has also given the team a grant for six more raised beds.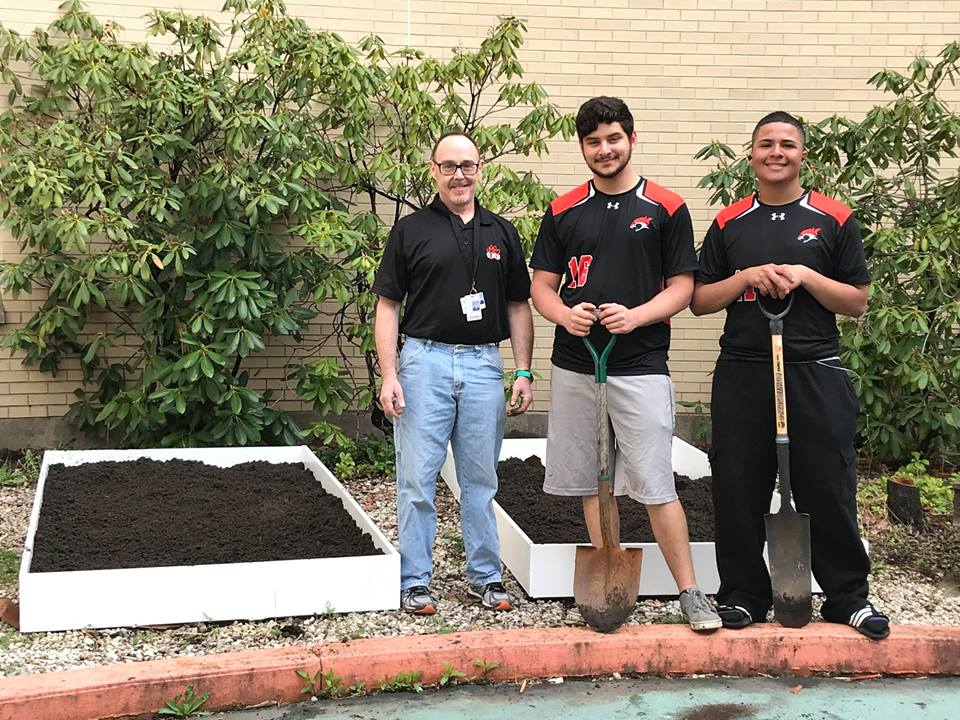 What Did Gardner Grows, Grow?
Growing places also visited GHS and gave the students the support they needed to grow, harvest and use fresh, healthy produce. So how did their garden grow? The garden exceeded expectations! This list of flowers, herbs and vegetable plants is long and impressive:
sunflowers
wildflowers
green beans
beets
radishes
lettuce
mint
tomatoes
bell pepper
chili peppers
swiss chard
carrots
cucumbers
pumpkin
squash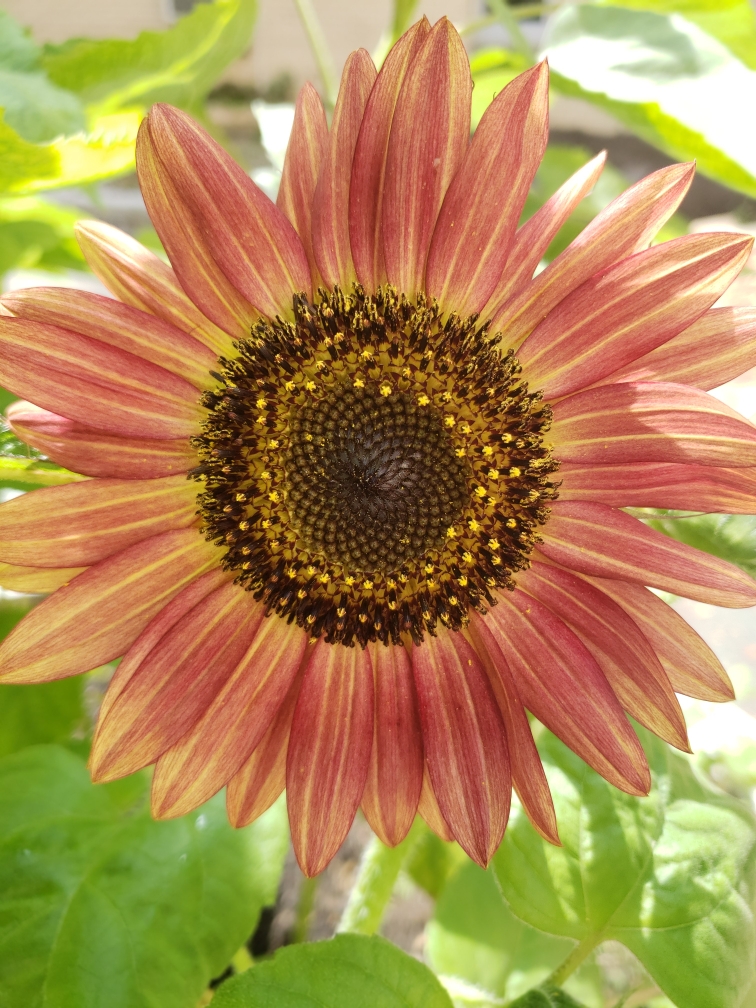 The students hosted a farmer's markets at Heywood Hospital and Growing Places hosted a farmer's markets right here at MWCC with their produce on behalf of the students.  The funds raised where used to support Growing Places, who will continue to partner with GHS and Gardner Grows.
Changemaking in Action
So what do the staff of Growing Places, MWCC and GHS all have in common? We are all in the process of becoming official changemakers. This is what makes this collaboration and partnership so special. Ayn of Growing Places, Thuy Bui and Jack Jackman of GHS and myself (UWYV) are participating in five full-day professional development sessions called Changemaking.
The Changemaker communities of North Central, MA is a connected, regional eco-system created through intentional partnerships with influential institutions in our region to build support for the next generation of Changemakers. It is our hope that the students we work with feel empowered to take the initiative to create positive change for the greater good. To learn more about Changemaking, visit Changemaker Communities. I am very excited to be a part of this movement and I am sure I will have more great things to share in upcoming posts.
For now, check out these images of Gardner Grows vegetables courtesy of the team's champion and science teacher Thuy Bui.