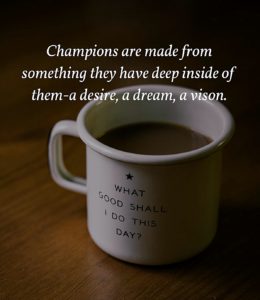 Fun fact! Did you know that our UWYV Champion at McKay swam with sharks? I am finding out our Champions are inspiring in unexpected ways!
Learn more about her in this interview with McKay Arts Academy Middle School's UWYV Champion, Sarah Carnabucci. She shares those shark pics, talks about her journey as a Champion, and let's us in on what she has been up to during this time of COVID-19 social distancing.
Spotlight on McKay's UWYV Champion Sarah Carnabucci
How long have you been a Champion for UWYV? And what do you like best about having this role?
 This is my 3rd year being a UWYV Champion. 
The best part of my role is giving the students the opportunity to take control of their own learning, giving them a voice and a place where they are heard. The students really have the control. It is amazing to see the outcomes by allowing the students to have that control and to use their passions to make an impact. I see students who are viewed as the "bad students" or students who don't do well or struggle in school really find their "niche" or "spot" in this program. That is one of my favorite things. It's knowing that they have the chance to make a difference and feel successful. They may not otherwise feel that way in other subjects in school.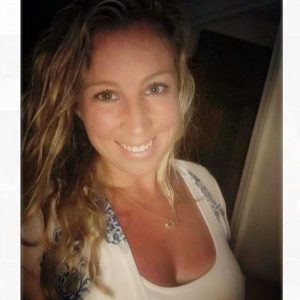 How are you doing? What does a typical day-at-home look like for you? 
 I am still working at home, it just looks a little different than it does in the classroom. We have weekly meetings with the principal and with my grade 6 team to keep information updated, plan weekly assignments, and talk about students that we have or haven't heard from. We make a list of who we need to reach out to and check in on. 
I have also now opened the Carnabucci Homeschool for my 8 year old daughter, although she has told me I am not qualified to prepare her for 3rd grade. My 1.5 year old is all over the place, so she isn't a good student. She loves getting into anything she shouldn't be and keeping us on our toes. 
We go for walks around the neighborhood, do arts and crafts projects, have dance parties, and do lots and lots of baking, especially on rainy days. 
How has the stay-at-home/social distancing of COVID-19 affected you positively? 
 I love getting to spend time with my family. Normally, we never eat any meals together as a family, unless it is on the weekends. Now we have 3 meals a day together because we are all home. I get to see my daughters every day and not just for a couple hours after I pick them up from school. I get to see them all day. We get to talk about special things that we want to do when all of this is over. 
My family has a routine at night that we do. We talk about our low of the day, high of the day, and one nice thing we did for someone else. This is something we did before all of this happened. Now, we are all sitting together doing it and this has made our answers much more meaningful than before. 
My daughter has also started writing letters to people. I think that writing letters is an old school thing to do but she has really enjoyed getting mail and writing to other people throughout this.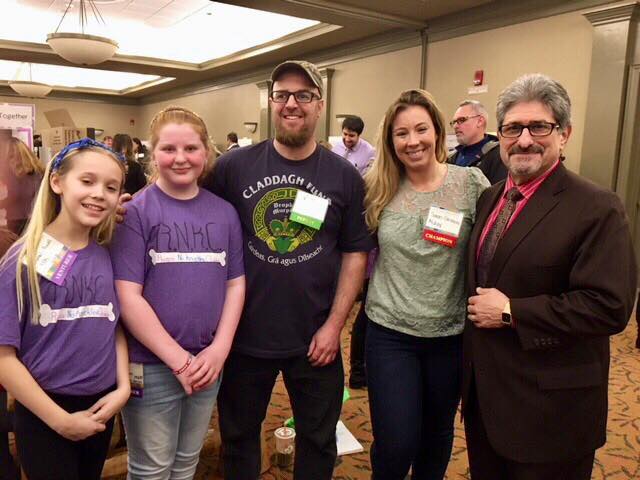 Do you have a positive Changemaking story that has resulted from this? 
 I have always said that I want to get better with technology, like Google Classroom and other online resources. Now that we are forced to do online learning, it has also forced me to work on that goal I have had for years now. I am learning more about the different ways technology can be used to connect with my students and allow my students, and my own daughter, to express their knowledge. Seeing the sheer power of technology during this time has been amazing. Everyone is connecting with family, including us. 
In my town, there is a Facebook page where everyone has come together to use 3D printers to make and donate masks, make and deliver meals, start emergency relief funds for those who have lost jobs, and various other acts of kindness. The kindness in others is something that I think has really blown me away during this time. People are really coming together and I am glad to be a part of it. 
Are you able to connect with your students remotely? (Zoom? Google Classroom, or email?) How are they?
 I email my students at least once a week, though usually it is more. I have Google Classroom set-up for my students to assist in their learning and to stay connected. We have done Google forms for check-ins with students and their families. We are going to be doing Google hangouts with our students weekly now that Chromebooks have been passed out in the district. 
Are you in touch with any UWYV teams?  If so, what are they up to? 
 I have been in touch with students overall and some have reached out about Youth Venture overall. My 6th graders are in the process of preparing for panel, so a lot of them have been asking for their Action Plans, so they can continue to make their PowerPoint presentations. Some of my 7th and 8th graders have shared documents that they were working on to create their trifolds for Spring Showcase. I am hoping that I can connect with them more now that Chromebooks have been distributed to students who need them. 
If UWYV was offered to you as a young student, what would your cause be and why?
 I am not sure what I would have chosen back then. If I were to start a venture right now, I would do something with sharks. I love sharks and have been diving with them twice now. I had the experience both in a cage and no cage – just swimming around the sharks wearing scuba gear.
Sharks are a major part of our ecosystem and need to be protected. Many people only know what is on the news, which in this area is all about shark attacks. Education and finding ways to coexist in the ocean are needed in order to protect humans and sharks. I also think it is absolutely amazing that sharks cannot get cancer. There are some scientists who are doing research to see about an anti-cancer gene. They hope to use that data to help find a cure for cancer in humans.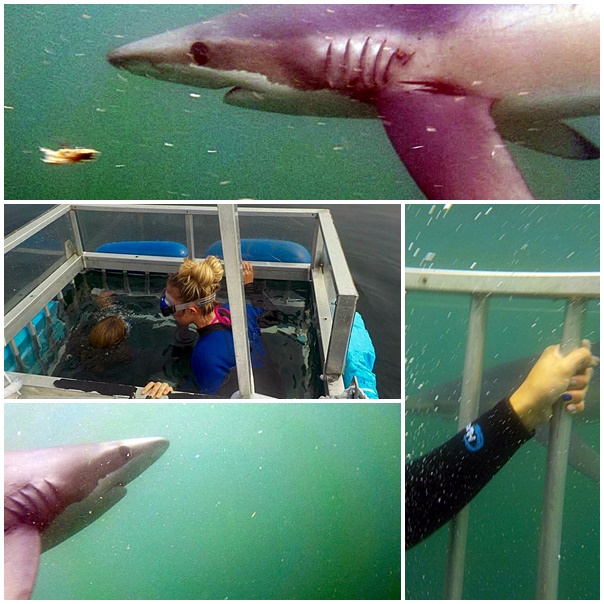 What was one of your most memorable experiences being Champion? 
 My most memorable experience was being awarded Champion of the Year in 2018 at Fall Kickoff in front of my students. I had only been a Champion for a year.
Jake was giving the speech about this teacher that had incorporated the program into their curriculum for the first time ever. I remember thinking, "Oh my God, I need to talk to this person when this is over! They could help me get it back into my curriculum." Then, Jake announced that it was me. It is so memorable, because my students were there cheering for me.  They told me that they knew it was going to be me after all of the hard work I did to make sure they had the program. It was their comments and support that make it memorable.
I took on this role to give my students the best opportunities I can give them. They were proud and grateful. This made me realize that taking this role and making the program work in my school was the best decision I made. 
What message would you like to send all of your students? 
 I would like to let all of my students know that I miss them very much and cannot wait to see them soon! My hope is that they are all healthy, happy, and safe. Make sure to get outside and exercise, keep learning, and keep making positive impacts wherever and whenever you can. 
Is there anything else you would like to share? 
If your school is on the fence about getting United Way Youth Venture in your school, advocate for it. The changes it has made for my students has been nothing short of amazing. Being involved in this program is one of the best decisions I have ever made for myself and my students. 
Thank you for taking the time to update us Sarah, and stay healthy!
Check out this post for my interview with Samoset Middle School's UWYV Champion Francine Meigs.