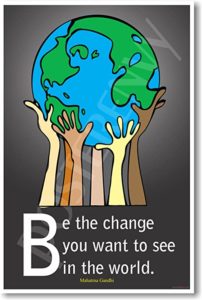 Our very own UWYV Outreach Liaison, Jake VanHillo interviewed his 19 year old brother Caleb VanHillo as a student who participated in Youth Venture.  Like many students, Caleb started UWYV in middle school. But for Caleb, that was only the beginning! In fact, he took part in UWYV for three years, received a UWVY Scholarship and based on his aspirations, will continue to be a Changemaker for his community in the years to come.
Where Are They Now? Featuring UWYV Venturer Caleb VanHillo
Caleb is going to MWCC and will graduate this year with an Associate's Degree in Chemistry. He will continue his education at the University of MA, Lowell to complete his Bachelor's and his Master's Degrees in Biomedical Engineering. He plans to become a prosthetist, which is a person who builds prosthetics for people who need them.
Caleb first participated in UWYV at Murdock Middle School. His team was called the Cool Cats and they raised money to buy and donate supplies to the local animal shelter in Winchendon.
Two years later, he was on the team The First Day Warriors (also while at Murdock). The team partnered with the Wounded Warriors Outreach to donate care packages to homeless vets.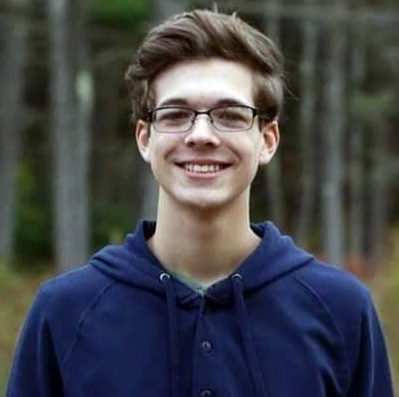 Caleb's last UWYV Venture was at Monty Tech two years ago. The team was Meals for Shields. This team collected donations to buy meals for first responders at local fire stations and police stations for Christmas.
Caleb VanHillo Interview
In this interview, Caleb discusses what he has accomplished throughout his years in UWYV, what he would choose to do for a Venture now, and how the current quarantine has impacted him.
What was your fondest memory of your years participating in UWVY?
One of my fondest memories was at the fire station. One of the firefighters started tearing up. He was so thankful for what we were doing. It really warms your heart to see what impact you are having on people (in person). He was thankful and happy to have a meal on Christmas Day. It's one of those things that makes you realize and think of the effect that we can have. It really drove home the importance of this community work.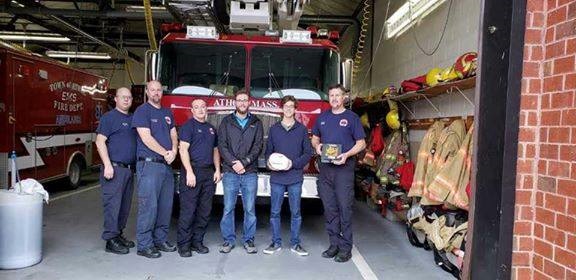 What did being in UWYV mean to you?
It was a way for me to pay back and help the community around me that helped shape me for so long. It was an opportunity for me to do things that otherwise I couldn't. There is no way I would have been able to raise hundreds of dollars for meals. We delivered meals to all of the counties from Fitchburg out, including Winchendon and Templeton. We covered so many areas. Youth Venture enabled me to help many communities and have a greater impact on everyone in them.
You had a break from UWYV until your senior year at Monty Tech. Do you wish that you had particpated in UWYV?
I do. Actually, during my freshman and sophomore years, I had very little extra ciricular activities. I was on student counsel and was a class representative.
The programs that I was in during middle school, like robotics and theater, I dropped out of in my freshman year. It was hard for me to keep up with schooling and everything else that I was doing. I just stayed in the same trend following that.  Yeah, I definitely wish I got involved more, especially in community service projects. After doing UWYV my senior year, I regretted not doing it for the previous couple.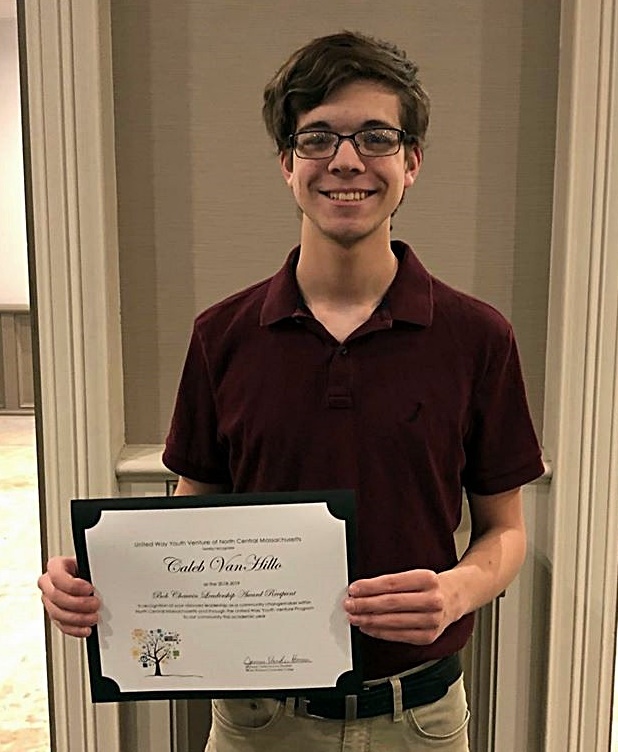 In your senior year at Monty Tech, you were awarded a one thousand dollar scholarship from the UWYV program from Bob Chauvin (Business Avisor/past president of Tyco SimplexGrinnell). What did that scholarship mean to you at the end of your three Ventures?
The scholarship was really….I don't want to call it a reward for doing those ventures, because that's not what it felt like. This scholarship was much appreciated. It really helped me to pay for the first year of school – which is always a struggle. I did not have to take out loans for my first semester at MWCC.
It doesn't feel like an award. I don't feel that I deserve an award for doing those things. I was grateful to have the opportunity to do them. It was more, I think, the recognition that made me feel proud, than the money awarded. I feel great about doing those Ventures. Also, I am glad that other people were made aware of UWYV through that recognition, and hopefully that inspired more to go on and do UWYV.
Let's shift gears and talk about what is going on in the world today and how you are handling it. You are a college student who is now teaching yourself from home. What are you struggling with during this time?
Currently I am not working, and I was before, so that is a financial worry. However, the academics are definitely the biggest pressure that I have on me now. I am going from having incredibly intelligent professors teaching me calculus, physics and chemistry, to having just a text book, reading it and finding sources online. This is incredibly difficult during this time. Everyone is going through it and we are finding ways around it. It is just another skill I will teach myself eventually. Right now, I think that is the most challenging.
If you could go back to your middle school self, or if this gets put in a blog post and a middle schooler reads this, what is one thing that you want them to know about UWYV?
The thing I would probably say is, it's work to do it. I know when I first started Youth Venture in middle school, we started with classrooms full of excited students. Then, all of the paperwork required drove a lot of them away. They found it boring to sit down and plan a budget and write about smart goals. It's really worth it to stick it through. Being able to see the effect of helping and inspiring people, and the ability to say that you made a difference in the community is so rewarding. It's worth all of the time and effort that you have to put in.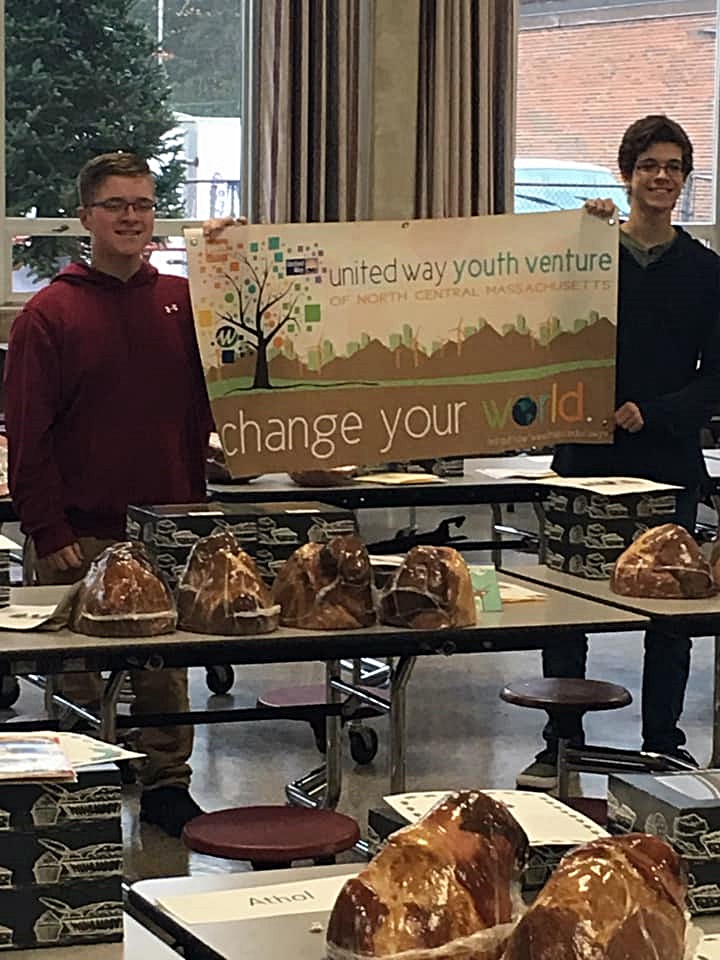 If you could go back and do one Venture, anything that you wanted to do, what would be on the top of your list?
There is a program that I've recently discovered, not associated with UWYV, but I think it would have been an amazing project. It is a community service group called Enabling the Future. It's about3D printing prosthetics for people around the world who need them, most notably children. Considering how expensive normal prosthetics are in a hospital and with that being a special interest of mine, I would have done that.
I've actually printed a prosthetic working with a physics professor at MWCC. Being able to offer that up because it is a group in need of things, would be amazing. The 3D printers used to make these parts are expensive, usually only found in schools or businesses that use them. Being able to do something with that and working with a school or college to make that more of a mainstream idea, I think would be really cool to do right now.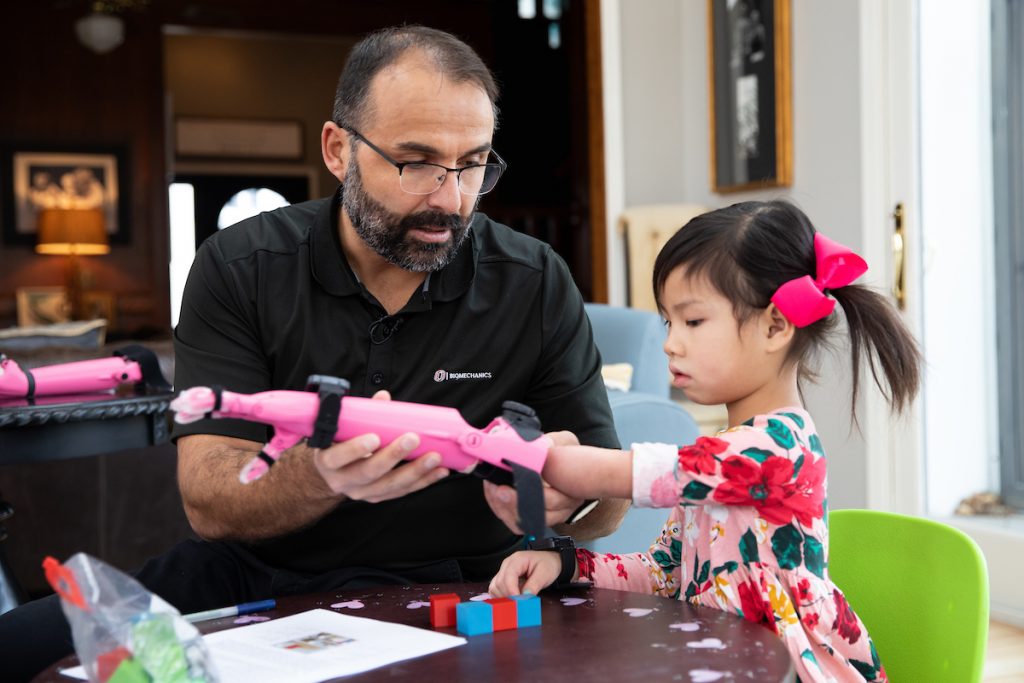 Anything else you would like to share?
The ability to care for a community taught me that I have the ability to change the environment around me for the better, inspiring me to choose a career where I can help others.
Thank you for taking the time to fill us in Caleb! You are an inspiration. We wish you success in all of your future endeavors!
UWYV 2020 Scholarship Winners and Changemaker Check-In Videos
We are pleased to announce that we have three new Senior UWVY 2020 scholarship winners. To find out who the lucky winners are, watch their video interviews by tuning in to our UWYV YouTube Channel.
Over these past few weeks of quarantine, Jake has been making some great Changemaker Check-In videos that we have shared out on our social media. To view them, please visit our UWVY YouTube Channel.