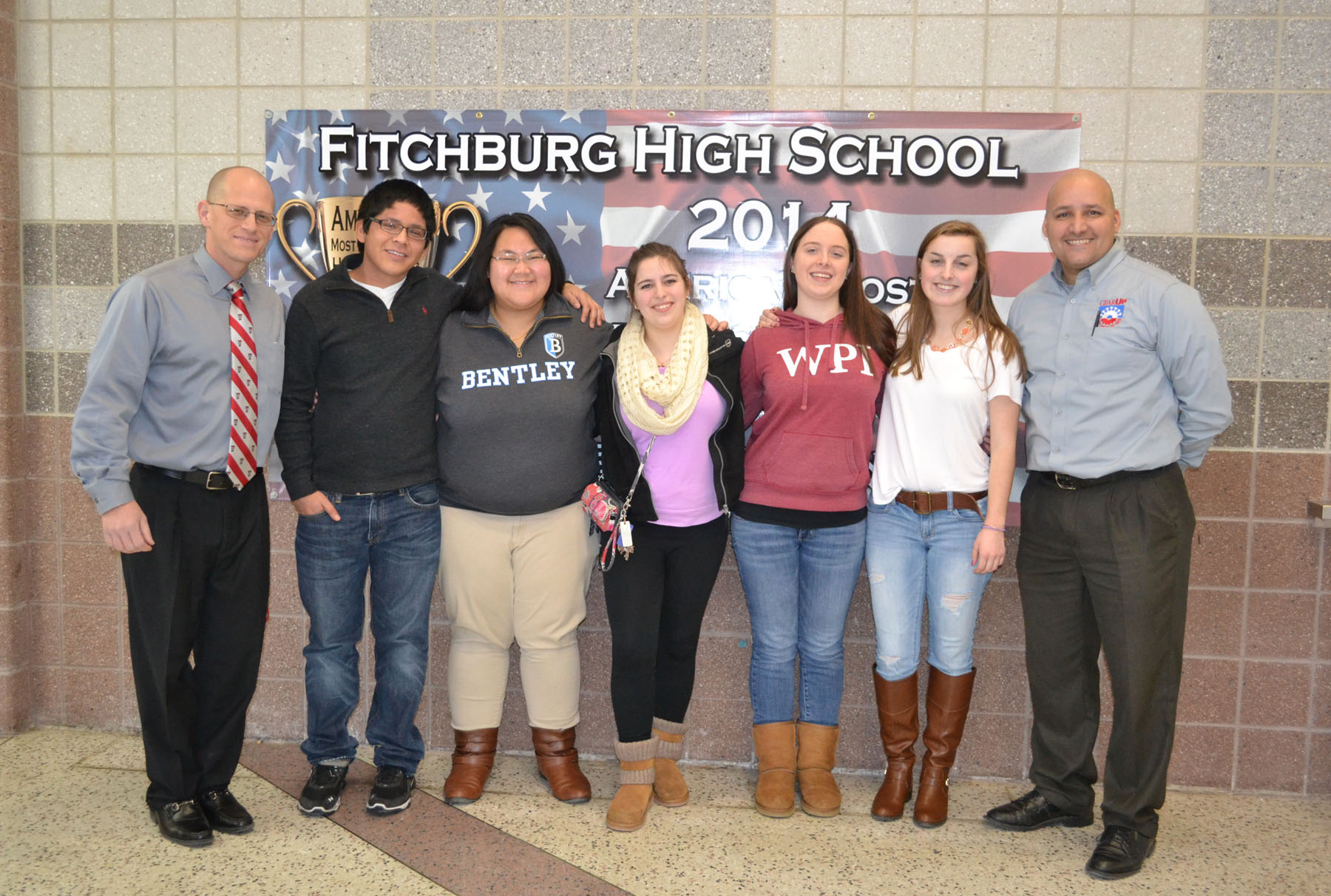 Recent graduates of Fitchburg, Athol, Ralph C. Mahar and Murdock high schools returned to their alma maters this month to offer tips to current high students on a wide range of topics, including the application process, coursework and study requirements, financial aid and dorm life.
The events were sponsored by MWCC's Division of Access and Transition in partnership with the high school guidance departments. Many of the returning alumni are past participants of MWCC's Educational Talent Search, GEAR UP, North Central Mass Educational Talent Search, Upward Bound Math and Science, and Robinson-Broadhurst Career Tech programs. The alumni are now pursuing a variety of academic programs at public and private colleges and universities.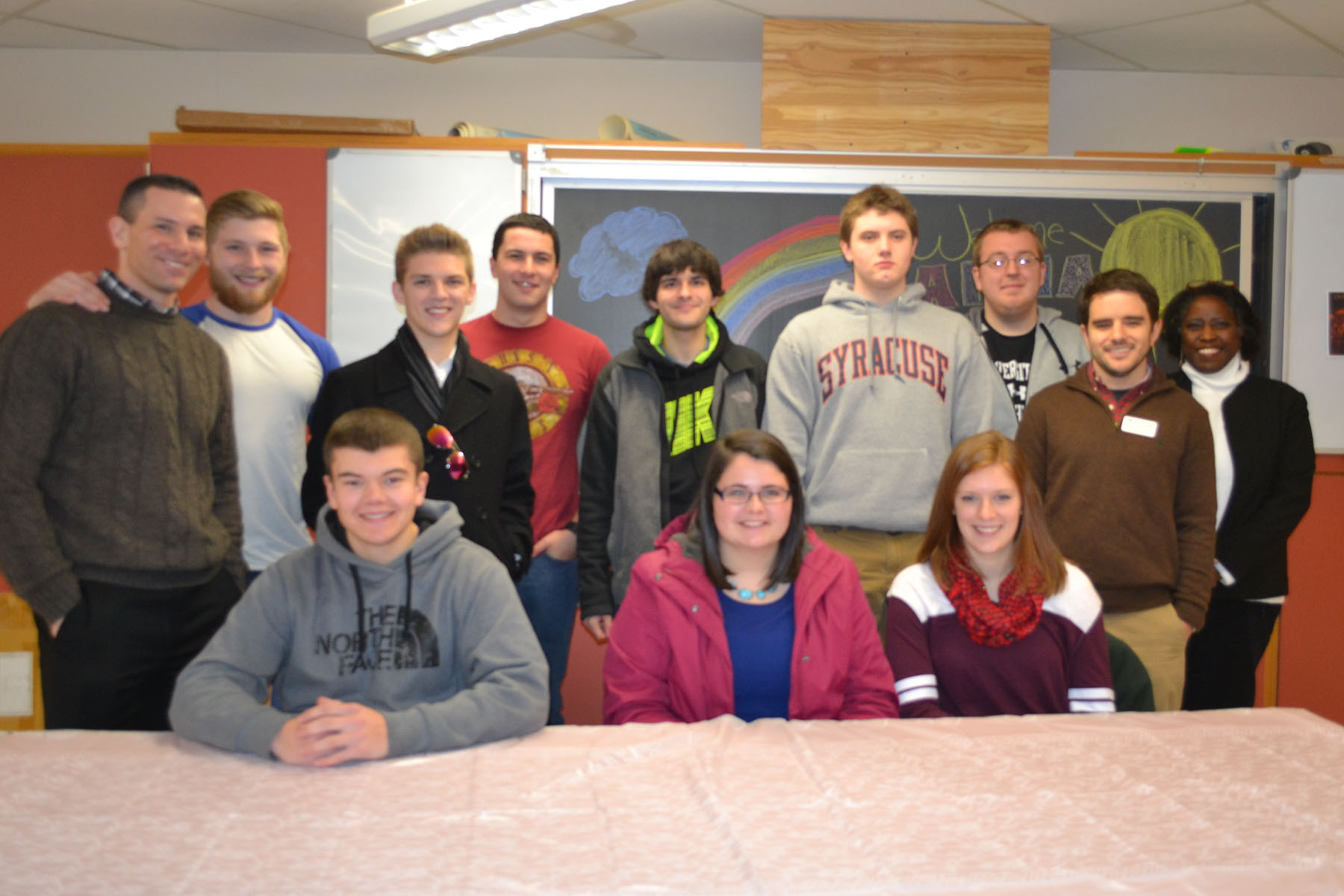 The annual alumni breakfast event "is a great way for our graduates to give back to their school," said Murdock Principal Josh Romano. "Many of our students are first generation college students, so Mount Wachusett's Access and Transition programs help them greatly with the process of preparing for college success. The programs give us another way of guiding our students and showing them the options that are available."
"I think it's important for kids who are thinking about going to college to hear from people who have gone before them how important and how impactful college is on their lives," said Mahar alum Jessica Gilmore, who now attends Brandeis University. "When their questions can be answered, it isn't so scary of a process anymore because real people have done it before them."
High school students said they enjoy the annual event. "I learned that once you get to college it is no more playing games," said Fitchburg senior Shakira Collazo. "It is real life and you have to be ready to work. It is either go hard or go home."
Participating alumni include:
Fitchburg: Erica Sandrelli and Luis Jusino (Mount Wachusett Community College);Rubin Seyde (Boston University); Nina Thirakoune (Bentley University); Rachael Lanni, (Worcester Polytechnic Institute); Matti Phaneuf (University of Massachusetts, Amherst).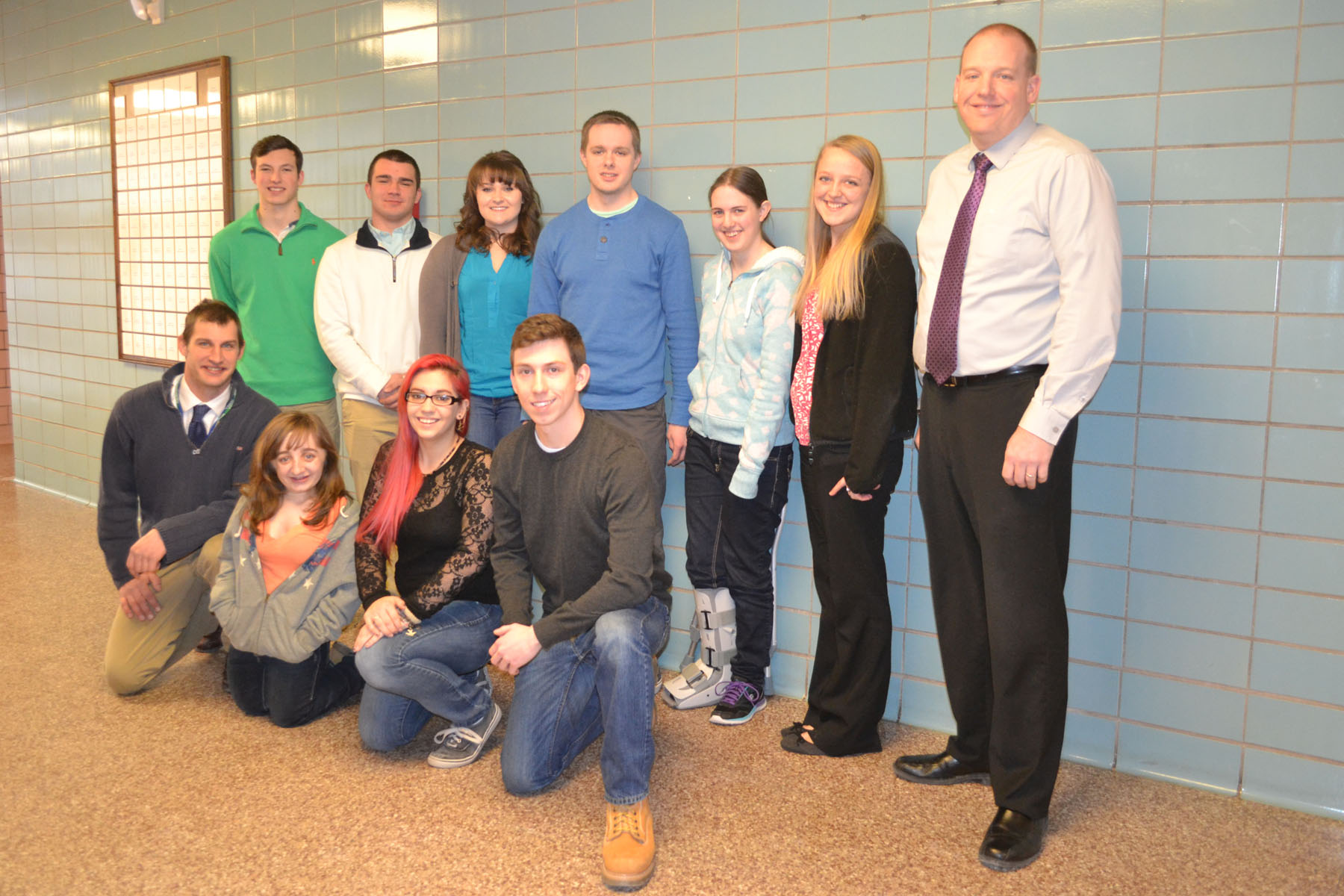 Athol: James Hughes (MWCC and University of Massachusetts, Amherst; Alex Page (Bentley University); Kyle White, (Bentley University); Marissa Roberts (Green Mountain College); Rachel Karen (Westfield State University); Gloria Walters (UMass Amherst); Jennifer Holden (Framingham State University); Devin Belden (Bridgewater State University); Elizabeth Arpide (Emerson College).
Mahar: Troix Adams (University of Tampa); Kurtis Graeff and Derek Porter (Worcester PoIytechnic Institute); Jessica Gilmore (Brandeis University); and Dylan Robichaud (Lyndon State College).
Murdock: Charles C.J. Husselbee, (MWCC and UMass, Amherst); Tyler Perry, (UMass Amherst); Brittany Eliason, (Saint Anselm College); Katrina Williams, (Worcester State) James Maynard (Westfield State); Justin Smith, (Salem State); Robert Holly, University of New Mexico; Justin Harris (Worcester Polytechnic Institute) Alex Emerson (Syracuse University).