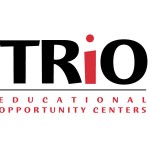 The NCEOC provides free and confidential financial aid, academic, and career counseling for adults living in the 29 cities and towns of North Central Massachusetts. Whether it is figuring out what career best fits your goals and interests, advocating on a student's behalf with admission and financial aid offices, filling out a Free Application for Federal Student Aid (FAFSA) or a college admission application, the NCEOC can help.
The NCEOC main office is centrally located on the Mount Wachusett Community College campus in Leominster, MA. Our education specialists also hold office hours at the Gardner campus and will travel to community sites throughout North Central Massachusetts as needed.
Educational Opportunity Centers (EOCs) are located nationwide and are one of the TRiO programs for disadvantaged students. The NCEOC is a five year, $1,150,000 program funded by the U.S. Department of Education and administered by Mount Wachusett Community College.
For an appointment or more information, call 978-630-9823.