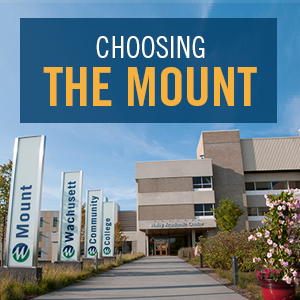 My name is Jonathan Matthew Blouin. I have been a student here at Mount Wachusett Community College for three years now. In my hometown of Townsend, Massachusetts, I found myself wanting more out of my high school experience. My town did not have much to offer and I did not have many friends. Quite honestly, I wanted to graduate and close that chapter of my life as fast as I could.
I decided to reach out to my guidance counselor at the time and see what my options were as far as the possibility of perhaps taking extra credits to get ahead. This was when I was first exposed to the idea of dual enrollment. In high school I had many teachers tell me that I was not capable of being accepted into the program and that I did not come off as a hard-working student. I still took my Accuplacer test and followed through with my next steps in moving forward. After many after-school hours invested with my math teacher to better understand the material, and a second attempt on the Accuplacer, I was accepted into the program.
I started at the Mount as a high school junior, a traditional dual enrollment college student. I took evening and night classes and enjoyed every moment of sleeping in, working full-time, and being able to have my own schedule. I enjoyed attending my classes and enjoyed the atmosphere of being away from the dusty, rundown halls of my high school. A fresh start and a new challenge.
After a long first semester of trying to find that right balance in my life, and under the mistaken impression I was doing fair, I received my grades and found myself with a 0.66 GPA. This was an incredibly discouraging moment in my life. I was sent into academic probation. I had to either go back to high school or apply to the Gateway to College program.
I did not want to give up. I did not want to go back and lose a step that I had already taken and worked so hard to achieve. Instead, I applied to the Gateway to College program and met Sharmese Gunn who is a Resource Specialist for Gateway.
This was a second chance. I worked harder, applied myself deeper, and invested a greater focus into my studies. I have brought my GPA up continually through all of my semesters here. I networked, talked to my professors, and met a number of amazing people, whether that be professors, fellow peers or mentors. The Gateway to College program offered me the second chance I needed, and that little extra push to get my schedule in order.
I was once a student that never thought I would see a high school diploma. I was once a student that thought I would never see a college degree. I can now proudly say I have achieved both. I am the first of my mother's side of the family to receive a college degree and I am hoping that I can inspire my own children one day to take that next stride in life to achieve whatever goal they set their heart and mind to. If I could inspire anyone to push themselves just a little bit harder and guide them to find a passion they love, I will always offer open arms to help another find that passion or desire.
For the next chapter of my life, I close the doors on Mount Wachusett Community College and open them toward a bachelor's degree in the biochemistry program at UMass Boston in the fall of 2018. I thank each and every one of you, my family, friends, fellow students as well as faculty for the enjoyment I have had in my time here at the college and wish you all my warmhearted best on any path you may take.
Congratulations class of 2018! Inspire others around you and help others find their own personal strengths and passions. Enjoy the little things in life, live for today. I'd like to thank Mount Wachusett Community College for I was given a fantastic education at an affordable price. I wish everybody the best of luck with their future endeavors.
---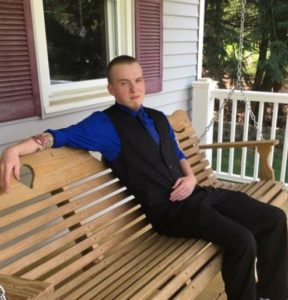 About the Author: Jonathan Blouin is a 2018 graduate of the Liberal Arts & Sciences program and a 2017 graduate of the Gateway to College program.