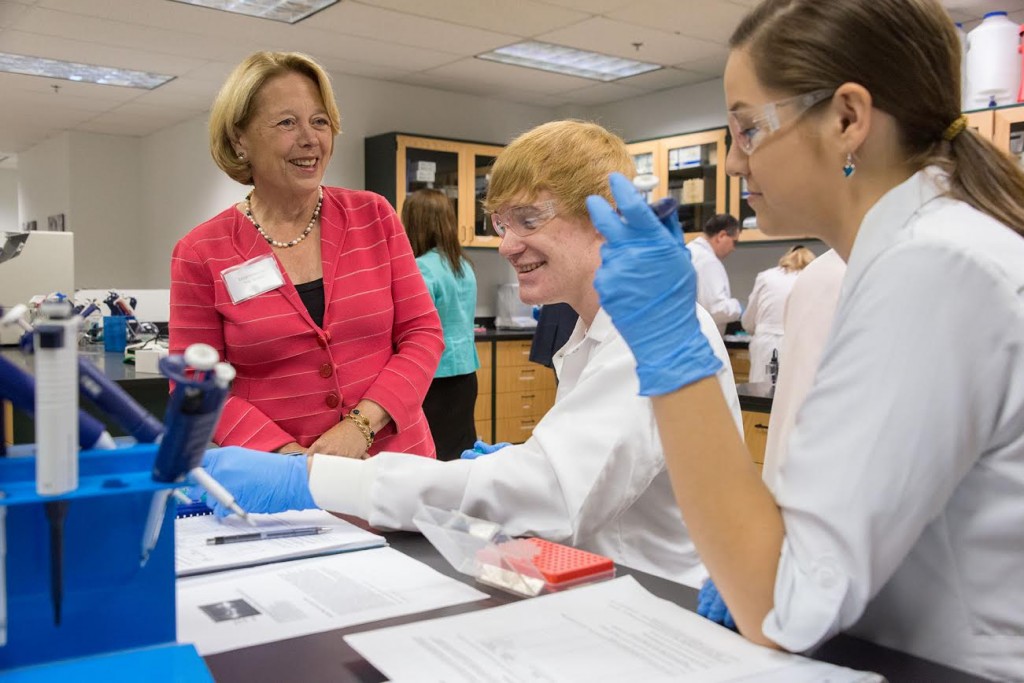 Congresswoman Niki Tsongas, Housing and Economic Development Secretary Greg Bialecki, Labor and Workforce Development Secretary Rachel Kaprielian, and dozens of regional business and community leaders gathered at Mount Wachusett Community College's Devens campus on Monday, Sept. 29 to celebrate the start of Manufacturing Week.
The event marked the success to date of a $15.9 million multi-year Trade Adjustment Assistance Community College and Career Training (TAACCCT) grant MWCC and three partnering schools in Ohio, Louisiana and Tennessee received last fall to develop and expand advanced manufacturing programs in partnership with industry.
Governor Deval Patrick proclaimed Sept. 29 through Oct. 3 as Advanced Manufacturing Week in Massachusetts, underscoring the administration's support of the robust advanced manufacturing industry and its workforce throughout the Commonwealth. The week-long celebration coincides with national efforts to promote the role advanced manufacturing plays in the economy, with the third annual National Advanced Manufacturing Day being celebrated on October 3.
"It is both gratifying and timely to see North County manufacturing experiencing a renaissance," said MWCC President Daniel M. Asquino. "We are grateful for the Congressional assistance we received to be the lead institution with three other colleges to develop curriculum in conjunction with employers' needs. We have seen 70-percent placement among our 82 graduates and are amazed at the opportunities in North Central Massachusetts for mid-level employees."
As she visits companies throughout her district, Congresswoman Tsongas said she is "constantly struck by the level of innovation" she sees among industry and public partnerships. Mount Wachusett "is committed to educating the workforce, the young people and the not so young, is committed to being a partner with local businesses, and is mindful of the true manufacturing skillset needed," she said.
"Manufacturing is thriving and growing in all parts of the state, not just in Boston," Secretary Bialecki said. "Schools like Mount Wachusett are listening to businesses and understanding what it means to train people for 21st century advanced manufacturing careers."
Secretary Kaprielian quipped that "every day should be manufacturing day" because of the industry's enduring significance to the state's economic development. "This is not your grandfather's manufacturing, and it is not dirty, polluting or imported. It is knowledge-based with a career ladder," she said. "Nowhere are you training people better than at the community college level. Mount Wachusett is an example for the rest of the state."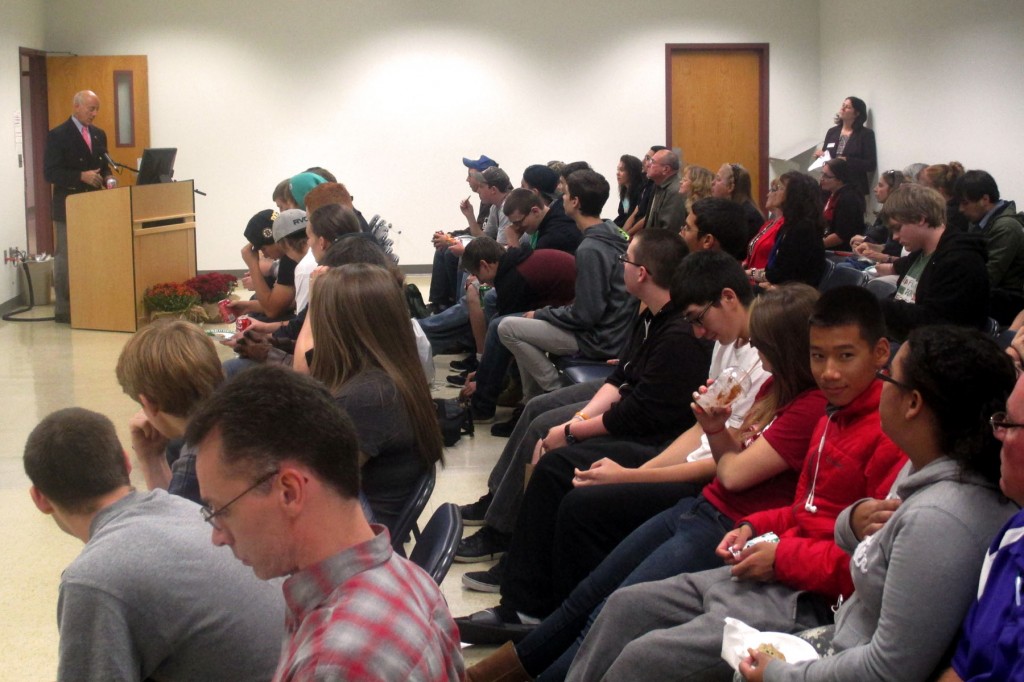 The manufacturing week kick-off event included a tour of the college's Advanced Manufacturing Training Center and biotechnology labs. Speakers also included State Senator Jamie Eldridge, State Rep. Stephen DiNatale and Gardner Mayor Mark Hawke.
The event also coincided with Monday's White House announcement that the Massachusetts Community Colleges Consortia will receive an additional $20 million grant under the final round of TAACCCT funding. The 15-member group, led by Massasoit Community College, received the grant to continue advancing state-wide initiatives addressing the training and educational needs in the STEM fields – Science, Technology, Engineering and Math – as well as advanced manufacturing and healthcare. The Consortium was awarded the highest-funded of 66 U.S. DOL grants.
At MWCC, the new round of funding will be used to create and enhance certificate programs in career readiness, hospitality, cyber security, information technology and other areas.
In recognition of National Manufacturing Day on Oct. 3, MWCC's Devens campus hosted an Advanced Manufacturing Career Expo. Attendees toured the manufacturing and skills-training labs and participated in hands-on exercises and individual information sessions.