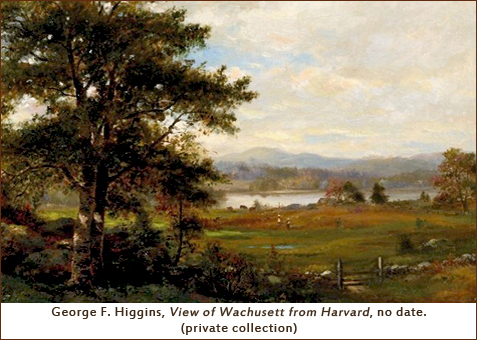 In a show of college-wide support for the MWCC Humanities Project, faculty, staff and students will walk in the footsteps of Henry David Thoreau to the summit of Wachusett Mountain, a spot the noted author and philosopher once labeled "the observatory of the state."
Participants in the first "Hike for the Humanities" fundraiser on Saturday Oct. 18 collectively aim to raise $6,000 for the Humanities Project and corresponding $500,000 National Endowment for the Humanities challenge grant. Hikers will each raise a minimum of $200 toward the $6,000-goal, with the NEH matching all funds by 50 percent.
Participants will walk either the rigorous, five-mile route taken by Thoreau or a more moderate two-mile path.
Through this grant, MWCC has implemented an ongoing humanities initiative, both on campus and in the community, beginning with this year's theme, "East Meets West in a Cabin in the Woods: Walden and Beyond." Thoreau was selected as the initial focus of the Humanities Project due in part to his affinity for Wachusett Mountain, which he developed through a noteworthy 1842 expedition. Thoreau and his companion, Richard Fuller, walked 34 miles from Concord to the mountain's summit, moving him to pen the essay "A Walk to Wachusett."
Participating hikers include President Daniel Asquino, Susan Blake, Greg Clement, Lorie Donahue, Susan Goldstein, Festus Kiprono, Heather Layton, Caela Kathy Panagiotes, Provost, Kara Roche, LeaAnn Scales, Madhu Sharma, Brenda Shelling-Biggs, Michelle Valois, David Wyman and Carla Zottoli.
To make a donation, visit https://www.crowdrise.com/mwcchike, click "donate to a fundraiser" and select a team participant.