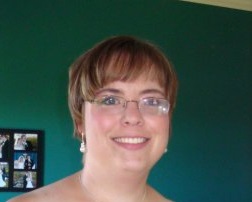 The Mass Cybersecurity Mentorship Program was launched in the fall of 2020 with the goal of growing and diversifying the cyber workforce in Massachusetts. The program pairs diverse undergraduate students from across the Commonwealth with mentors from the state's cybersecurity sector. This spring, MWCC student Elisabeth Bartus was one of the 41 mentees paired with organizations committed to the initiative.
"The significant growth of the Mentorship Program – and the ability to welcome in 41 new students to the program – is a direct result of the level of engagement by corporations, government entities, and non-profits that signed up to be mentors," said Housing and Economic Development Secretary Mike Kennealy. "By providing students with real-life exposure and creating the opportunity to build skills, the program will continue to play a critical role in training the future workforce in this important field. My thanks to each of the mentors and their employers for stepping up on this critical issue."
Bartus, who holds a Bachelor of Science in Computer Forensics and Digital Investigations from Champlain College, is a student in the MWCC Cybersecurity Certificate program.
"A health issue delayed my entry into the workforce following graduation from Champlain, so I decided to enroll in the Cybersecurity Certificate Program at MWCC to learn new skills and add to my previous experience." Bartus notes.
Bartus was partnered with Brendon Chetwynd, Technical Staff in the Cyber Security and Information Sciences Group at MIT Lincoln Laboratory, a Lexington, MA research and development laboratory developing a broad array of advanced technologies to meet national security needs.
I really enjoy the project I am currently working on as it has challenged me to work outside of my comfort zone," Bartus shared. "It has proven to be a challenging project which has included a lot of research, roadblocks, and headaches. Yet, I have almost reached the end of its completion and I have enjoyed every minute of the project's progression."
"Brandon has been a fantastic mentor. He has been willing to answer any questions that I have, project-wise or career-wise," Bartus added. "We meet weekly to go over how I am progressing with the project and discuss any issues I am having. Going forward, I know that I will be able to reach out to Brendon even after the mentorship is over if I ever have questions."
Following graduation, Bartus is excited for her future in cyber security and hopes to find a role in the field.