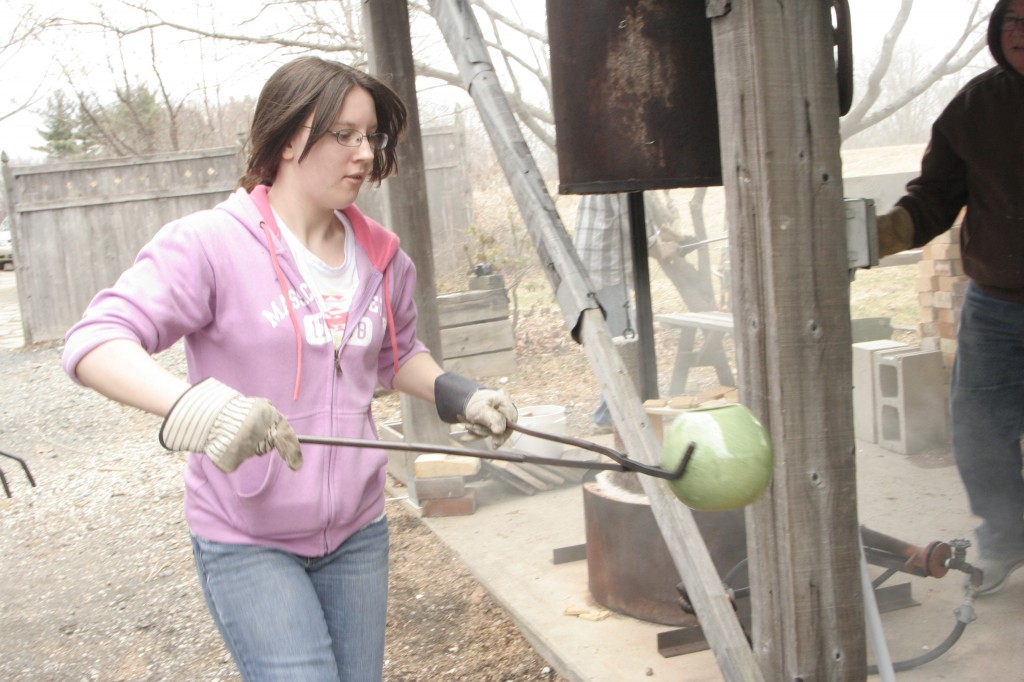 With the start of the new academic year, the Mount Wachusett Community College Foundation has provided funds totaling $46,044 for eight innovative projects conceived by college faculty and staff.
"Current community college funding is such that we are often left wishing we had more resources to experiment with new and innovative pilot programs that have the potential to dramatically alter or create new opportunities for our students and the community," said MWCC Foundation Executive Director Carla DeFosse. "The Innovation Fund allows us to financially support inventive staff and faculty and give them the opportunity to implement their concepts."
Dean of Students Jason Zelesky will collaborate with the offices of Disability Services, Student Services and the Visions program to acquire new adaptive technology equipment to support students with documented disabilities. Enhancing the college's inventory of assistive technologies will enhance academic success and encourage more students with disabilities to attend MWCC. The project will emphasize iOS applications and provide five iPads for student use in the classroom and during tutoring sessions.
Art Professor Joyce Miller received funding to create a program and fundraiser centered on Raku, a pottery tradition dating back to 16thcentury Japan. Available to art majors and non-art majors, as well as credit and noncredit students, the equipment will enhance the college's art department to further attract prospective students. An exterior area will be designated for Raku and pit-firing ceramics. In addition to supporting the college's art program, the equipment will support area high school art programs and their students by offering field trip opportunities and chances to participate in pit-firing or Raku firing, which in turn will assist with college recruitment.
Veronica Guay, Assistant Dean of Business, Science, Technology and Mathematics, and Perkins Counselor Shaunti Phillips, Career Vocational/Technical Education, will receive funding to create a new dual enrollment program for Gardner High School seniors interested in graphic and interactive design. Guay and Phillips will partner with Professor Leslie Cullen, chair of the Graphic & Interactive Design department; Natasha Robinson, Recruitment Counselor for the Admissions office; and members of the Gardner High School system.
Interim Director of Admissions Ai Co Abercrombie was awarded a grant to develop a peer-to-peer recruitment program, specifically targeting first-time students from traditionally underrepresented population groups: low-income and minority students and students with disabilities. The Admissions office plans to employ two student recruiters, one of traditional college age and one of non-traditional college age, who will accompany admissions representatives to college fairs, events and community activities and perform additional recruitment tasks.
Director of Student Success Debra Boucher received funding for a new program supporting non-traditional students as they transition to college life. The first portion of this program, a summer bridge session for non-traditional students and students returning to school following a five-year absence, took place in August. Incoming students learned about available resources at the college, while also participating in team-building activities. The program will continue this fall, as students attend two meetings to evaluate their college experiences and participate in leadership-building activities. Boucher is partnering with Student Services, the Visions program, the Advising Center and the Admissions office.
Lauren Mountain, Associate Director of the United Way Youth Venture in the college's Center for Civic Learning and Community Engagement, received funding to further develop immersive learning opportunities for MWCC students. Along with her colleagues in the Center for Civic Learning and Community Engagement, Mountain will use funding to support student ventures that create tangible changes in the community and at the college, similar to the Youth Venture program that has long served middle and high school students. This initiative is designed to promote retention and involvement at MWCC, enhance the educational experience for students, and provide them with community contacts and job skills.
Professor Sheila Murphy will partner with the Admissions office to further promote the benefits of the Honors Program and increase awareness among incoming students. By continuing to shape and market this honors culture, Murphy hopes to attract prospective students to MWCC and motivate them to participate in the many challenging degree programs. Further program goals include emerging as a top destination for students who excel in high school. To increase first-year student enrollment and eligibility for the Honors Program, Murphy will also partner with the Marketing and Communications department and the Dual Enrollment program.
Associate Professor John Little, chair of the Media Arts and Technology department, will receive funds to enlist students to record and produce concert DVDs. The project will build upon previous concert recording initiatives and will serve to promote the academic program, as well as provide service learning and entrepreneurship opportunities for students. Little will collaborate Theatre at the Mount as well as the Graphic and Interactive Design, Media Services, and Marketing and Communications departments.