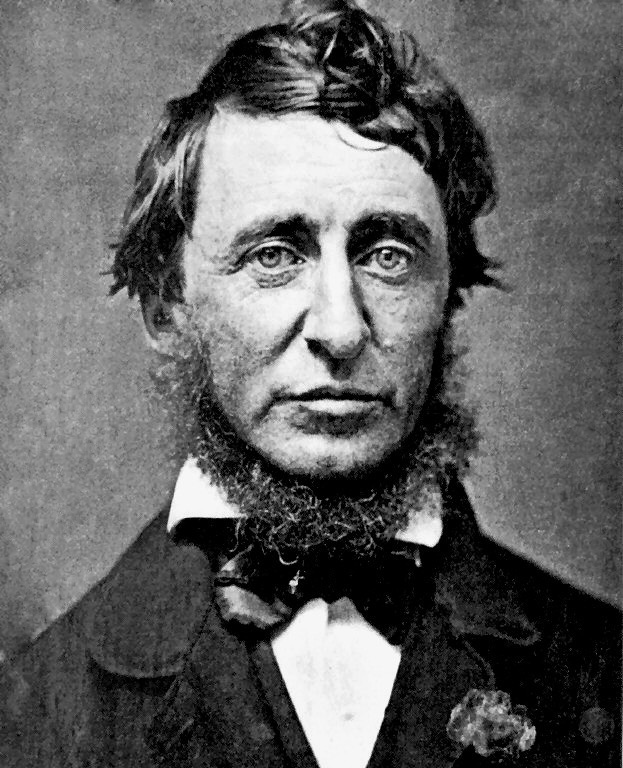 The ongoing MWCC Humanities Project, supported by a National Endowment for the Humanities challenge grant, will next welcome Thoreau Society Executive Director Michael Frederick for a lecture on Thoreau, Eastern philosophy and nonviolence. The hour-long lecture continues the project's first year theme, "East Meets West in a Cabin in Concord: Walden and Beyond," and will take place Tuesday, Nov. 18 at 12:30 p.m. in the Gardner campus' North Café.
A Massachusetts-bred writer, philosopher and naturalist, Thoreau was a progressive thinker during the 1800s, opposing both slavery and the Mexican-American War. His refusal to pay the poll tax, which was imposed on all adults within a community and helped fund slavery, landed him in jail for one night in 1842.
In his essay "Civil Disobedience," Thoreau writes, "If… the machine of government… is of such a nature that it requires you to be the agent of injustice to another, then, I say, break the law." This essay, coupled with Thoreau's fundamental viewpoints, served as inspiration for such nonviolent reformers as Gandhi and Martin Luther King, Jr.
The MWCC Humanities Project is a multi-year initiative to integrate annual themes in the humanities into campus curricula and community events. The first year features a slate of free events spotlighting various works written or inspired by Thoreau, as well as related student projects developed by several MWCC professors.
In 2013, MWCC received one of 173 NEH grants, which are awarded to recipients representing the highest level of humanities research and public engagement.
For more information about the MWCC Humanities Project and a full schedule of events, visit https://mwcc.edu/humanitiesproject.