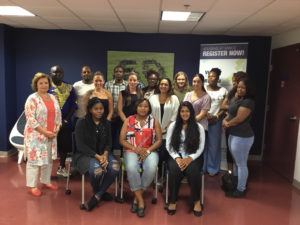 Classes have begun for former Quincy College nursing students at Mount Wachusett Community College at the college's Devens campus.
The classes, which began on August 4, are the result of discussions at numerous levels between MWCC and Quincy College officials. The discussions began after the state Board of Registration in Nursing withdrew approval of Quincy College's nursing programs in May, resulting in students looking for other locations where they could continue their studies.
One student in the group, Christie McBrayer, said in a letter to MWCC officials that she was grateful for the hard work that went into making the cohort possible. She said that although the college had no obligation to assist the Quincy College students, MWCC officials took the time to listen to the student's concerns and to create the program that would help them reach their dreams.
"My fellow classmates and I found ourselves in a situation that left us desperate to find a solution that would allow us to complete our program and fulfill our dream of becoming a nurse," McBrayer wrote in a letter to college officials. "I was welcomed, my concerns were listened to, my questions were answered, and my expectations were set appropriately… throughout one of the most unexpected and stressful times in my life I was provided guidance and reassurance which helped me realize that I am capable of much more than I ever knew possible."
The students are scheduled for 12 months of classes with an anticipated graduation date of August, 2019. The program for Quincy students will run in addition to the current and future nursing groups at MWCC.
"I am so pleased we were able to serve these students. I know they will receive a great education thanks to our excellent nursing program and will be welcomed into the MWCC community," said President James Vander Hooven.
The addition of this program will not impact the ability for other students in the region to get into the selective nursing program at MWCC. Enrollment is still open for MWCC's health-related programs, including certificate and Associate degree Nursing programs, Medical Assisting, and Medical Laboratory Technology. More information about nursing programs is available at mwcc.edu/nursing.