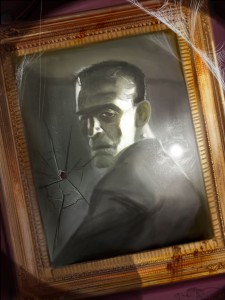 Mount Wachusett Community College Humanities Project, "Myths, Monsters, and Modern Science: Frankenstein's Legacy," continues with a free panel presentation and discussion on contemporary science.
"Frankenscience? The Myths and Realities of Contemporary Science," will take place Wednesday, Oct. 14 from 6:30 to 8 p.m. at the Levi Heywood Memorial Library in Gardner. Panelists include Lara Dowland, chair of MWCC's biotechnology/biomanufacturing program, and MWCC biology professors Thomas Montagno, Carrie Arnold and Heather Conn. Topics will include cloning, transplantation, prosthetics, and genetically modified organisms (GMOs) in agriculture and the food supply.
The second year of the Humanities Project takes an in-depth look at Mary Shelley's 1818 novel Frankenstein, and its relevance in today's world. Throughout the year, free events will take place at the college's Gardner campus and in the community at public libraries and other venues. The MWCC Humanities Project is funded through a matching $500,000 grant the college received from the National Endowment for the Humanities to deepen and sustain quality humanities programming and curriculum throughout North Central Massachusetts.
Other fall  events include "Monsters on the Big Screen," a lecture by Fitchburg State University film and English Professor Joseph Moser Tuesday, Oct. 20 from 12:30 to 1:30 p.m. in Gardner campus North Café; a Halloween Hike for the Humanities, fundraiser for the matching NEH grant, on Saturday, Oct. 31 at Wachusett Mountain in Princeton; a screening of Kenneth Branagh's Mary Shelley's Frankenstein on Nov. 5 from 12:30 to 2:30 p.m. in MWCC's North Cafe; a lecture "Mary Shelley: The Woman Behind the Monster," with Tufts University Professor Sonia Hofkosh on Nov. 12 from 6:30 to 8 p.m., at the Leominster Public Library; and a brown bag lunch discussion, "What Makes a Monster?" on Nov. 18 from 12:30 to 1:30 p.m. at MWCC's Gardner campus, room 345.
All events are free and open to the public. Registration is not required. For more information visit https://mwcc.edu/humanitiesproject.