Sixty six students were honored for earning their high school diploma along with college credits or degrees through two of Mount Wachusett Community College's dual enrollment programs at a graduation ceremony Friday night.
"You have proven something to yourself… once you commit yourself to a goal, you know you can find ways to achieve that goal. You've learned the strategies and how to do it here at The Mount," said MWCC President James Vander Hooven.
The Pathways Early College Innovation School and the Gateway to College programs that held their graduation on Friday, May 24 allow students to use school choice funding to earn their high school diploma while simultaneously earning college credits, an academic certificate or an associate degree. Twenty seven of this year's graduates were recognized during the May 23 graduation ceremony at MWCC after earning their Associate's Degree.
The graduation's keynote speaker, MWCC Vice President of Academic and Student Affairs Paul Hernandez, commended the students for all their hard work but also for taking the time to enjoy the fruits of their labor. Being the first in his family to go to college, Hernadez said he did not take time to slow down and enjoy his accomplishments.
At every educational milestone, and there were a number as he worked his way to earning a Ph.D. in Sociology from Michigan State University, he did not take the time to attend the ceremonies. That is, until he finally earned that Ph.D. and his mother was there in the room as he was called doctor for the first time. He encouraged the students to soak this moment in and enjoy it.
"I wish I would have taken a moment like you are now to take it all in. Because you've earned it. You put in the work and you should be proud of yourselves. You are surrounded by people who love you," said Hernandez.
The graduation featured four student speakers in addition to Hernandez' remarks.
The 2019 Pathways Early College Innovation School Keynote Speaker was Araya Richard. Araya is a Gardner resident who joined the Pathways program from Gardner High School. Over the past two years, she has created her own nonprofit through United Way Youth Venture and also volunteers her time coaching both kids and adults boxing classes. Araya worked in the MWCC Admissions Office as a student ambassador. Next week, she is going on a service trip to Costa Rica with MWCC. Araya will be transferring to Merrimack College where she will further her education in Social Justice.
"No matter what paths we decide to take from here I am confident that we will all lead happy, successful, lives due to our start here at Mount Wachusett Community College… The Mount has been able to provide me with the perfect segue between high school and college," said Araya. "The next brilliant lawyers, doctors, engineers, and changemakers of tomorrow are standing here today taking the next steps in their careers with the confidence bestowed to us by The Mount and all who work here."
The 2019 Gateway to College Student Keynote Speaker was Alexis Williams. Alexis is a former Gardner High School student who came to the Gateway to College program in the fall of 2017 in the hopes of a new start after struggling in high school. Although she is a perfectionist, she did not find success until she took on the challenge of the Gateway program.
"Everyone around me wanted to be here as well so the motivation just skyrocketed to be the best me I could be. I started working hard and seeing others be proud of me as well was just motivation in itself to keep going," she said.
Alexis quickly became an active participant in the program as a volunteer for Leadership for Life and a student representative at the Mental Health Tea Time Series Event this school year. Alexis has stepped out of her comfort zone and demonstrated tremendous growth, both personally and academically. She will graduate from the Gateway to College program with a 3.0 GPA, and plans to continue on in real estate with Avalon Bay.
"It's time to say goodbye but I think goodbyes are sad and I'd much rather say hello… Hello to a new adventure," said Alexis.
The 2019 Pathways Early College Innovation School Valedictorian is Allison Guthrie who is a resident of Templeton and former student at Narragansett Regional High School. In addition to obtaining her high school diploma, Ali graduated from MWCC with her Associate's Degree in Physics/Pre-Engineering with a 3.9 GPA. As the president of the Student Government Association this year, she served as the student marshal at the 2019 MWCC commencement ceremony. Ali was also a tutor for writing, math and Computer Aided Design. After traveling to Costa Rica on a service learning trip and attending a summer internship program at WPI, she will be attending WPI in the fall where she plans to major in Biomedical Engineering.
Ali explained that she had set out with the goals of becoming valedictorian of her class and going to WPI on a full scholarship. While the full scholarship did not materialize, Ali said she was proud of her accomplishments all the same. She plans to go on and become a biomedical engineer so I can make prosthetic organs. As a heart transplant recipient herself, this is especially important to her.
"If I hadn't gotten a new heart I wouldn't be here. I want to use the strength that has given me to fight for other people who don't have the strength to fight right now," Ali said. "All of us have been fighting to prove ourselves over the last two years… We've all grown and changed significantly. Everyone should be so proud of what they've accomplished. Our futures are bright and I'm so grateful to have been a part of this experience with all of you."
The 2019 Gateway to College Valedictorian is Julie Aguiar. Julie is a former homeschool student who received an Associate's Degree in Interdisciplinary Studies at MWCC's 2019 commencement in addition to her high school diploma. She has been on the Dean's list for three semesters in her two years in the Gateway program. Julie has also been deeply involved in the school community. This year, she was the president of the ALANA (Asian, Latino(a), African American, and Native American) club and has spoken twice at the Tea Time Speaker series. She is also involved in sports in her home town and was the captain of the varsity volleyball team in her senior year. This fall, Julie plans on majoring in Neurobiology with a double minor in Psychology and Criminal Justice at Assumption College.
Julie encouraged everyone to see the beauty around them, especially when it might be hard to aknowledge during times of struggle or stress.
"There is beauty in your pain and struggles. Not in these things themselves, but in the battle that you fight against them. Because if you work hard and push yourself, one day, you will be able to look back and see how you overcame this," said Julie. "So I charge you all today to let your own beauty shine, so that those around you can find it and reflect it back to you."
The graduates from the two programs are:
Gateway to College
Ashby
Dylan Morrison
Athol
Thomas Berger III
Brian Johnson
Raven Owens
Baldwinville
Connor Fleming
Haley Mitchell
Barre
Joanna Reisert
Bolton
Brendan Pilkington
East Templeton
Kassandra Basso
Fitchburg
Melanie Agnitti
Kira Casey
Gardner
Eryn Dahl
Alexis Fontes
Nicole Gaudet
Jon Moss
Emily Parmenter
Alexander Stan
Alexis Williams
Hubbardston
Anna Petrie
Leominster
Julie Aguiar
Jennifer Benitez
Monica Cayenne-Robinson
Ariana Flores
Audreana Houck
Tracy Nguyen
Tremaine Pinnock
Rachel Williams
Lunenburg
Sean Dillon
Lillian Holman
Jeffrey Schafer
Zachary Stillman
Orange
Miguel Arce
Justin de Diego
Kristan Gordon
Elizabeth Lovern
Kali Stetson
Phillipston
John Rose
Denver Vaillancourt
Kian Langroudi
Rutland
Hannah Greenwood
South Barre
Joshua Lindquist
Sterling
Daniel Tully
Templeton
Mikayla LaClair
Mallory LeBlanc
Nathan Ufema
Westminster
Dominic Bernier
Hannah Kavanagh
Winchendon
Jeremy Caouette
Geneveve Dube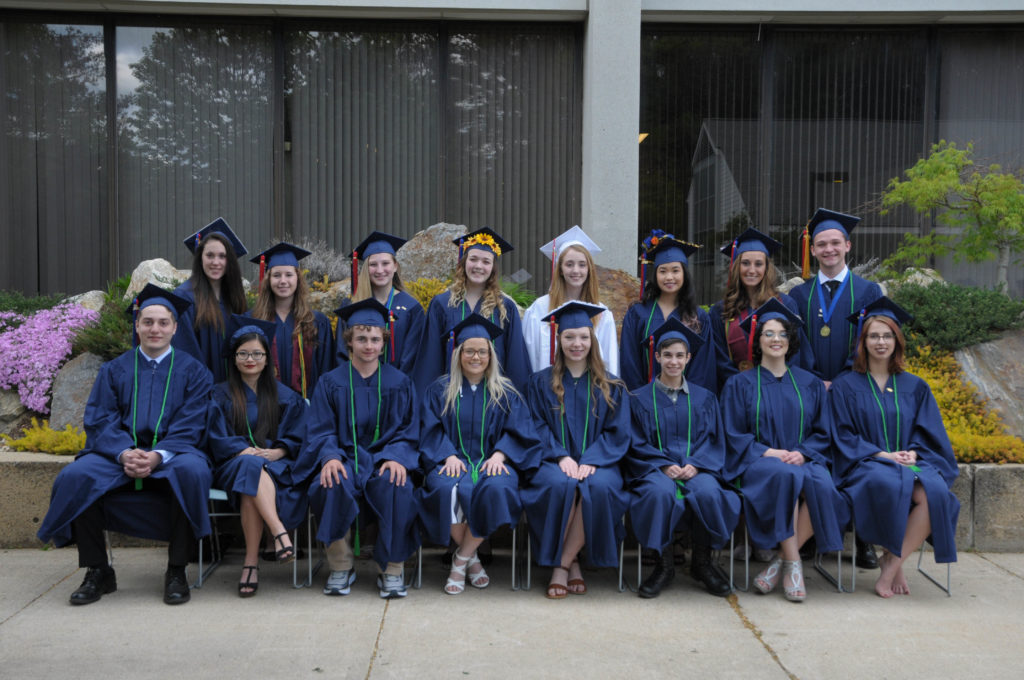 Pathways to Early College
Athol
Carissa Johnson
Baldwinville
Kyle Gaetani
Brookfield
Emily Taylor
Clinton
Dylan Doyle
Fitchburg
Jumily Bourommavong
Gardner
Araya Richard
Leominster
Erica Frazier
Ethan Williams
Methuen
Torah Schiller
Orange
Lani de Diego
Alivia Liberty
Keayra White
Princeton
Jenny Clark Viklund
Templeton
Garrett Dora
Savannah Green
Allison Guthrie
Jocelyn Trifiro