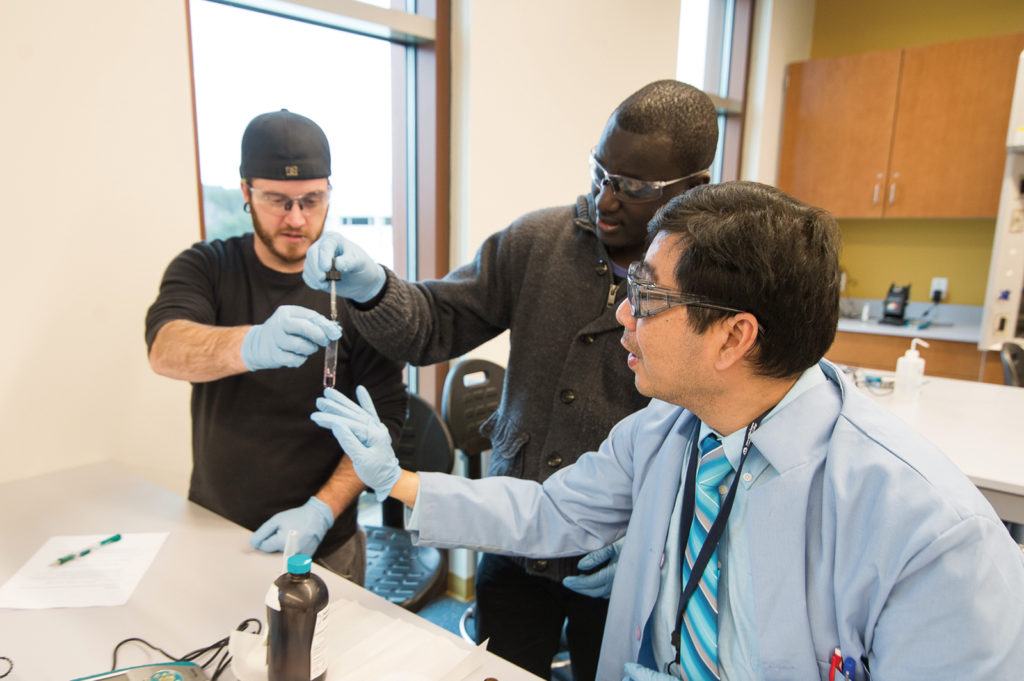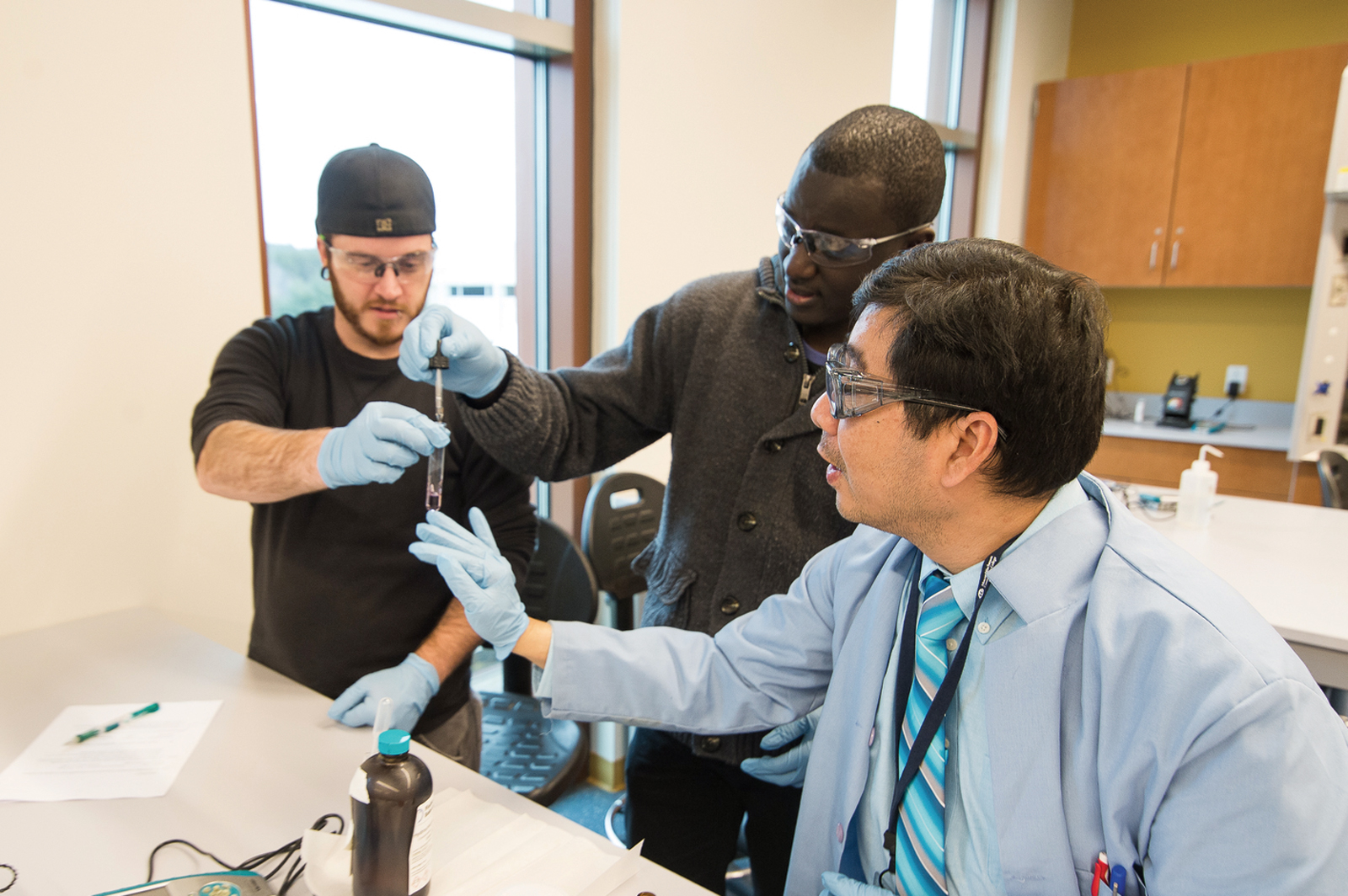 Mount Wachusett Community College has received a $3.2 million U.S. Department of Health and Human Services, Health Resources Services Administration (HRSA) Health Career Opportunity Program (HCOP) grant that will create pathways to a healthcare education and career for 85 local students each year for the next five years.
The five-year grant project was fully funded at $3,200,000 ($640,000 per year for five years) and will begin this coming school year. MWCC is one of 21 higher education institutions that received a grant award and one of two community colleges.
"It is through the committed work of the teams at MWCC and our partner schools and medical institutions that we have received this highly competitive grant. This grant benefits not only for the students who will be given additional opportunities, but for our communities that need additional healthcare workers," said MWCC President James Vander Hooven.
The North Central Massachusetts Health Career Opportunity Program (NCMA-HCOP) will build an educational pipeline for students. This pipeline will work with two primary populations: students from the partner high schools (Athol High School, Ralph C. Mahar Regional High School, and Gardner High School) and students enrolled at MWCC in allied health profession degrees and transfer degree programs that articulate to health profession bachelor's degrees. This pipeline aims to address health care staffing issues in the area through education.
One major component of this program will be an Ambassador Academy, which will provide additional curriculum for approximately 45 rising high school juniors and seniors each year who have an interest in health care. Also enrolled in the Ambassador Academy will be 20 MWCC students enrolled in health care programs. This academy will take place during the summer and school year.
The academy classes will be taught in the Athol and Mahar high schools, with Gardner high school and MWCC students receiving instruction on MWCC's Gardner campus. This academy will include essential prerequisite English, math, and science courses required to enter a health care profession transfer track or allied health profession (Non-Nursing) degree program upon graduating high school. These courses also align with high school graduation requirements. By earning credits in high school that count toward both their high school diploma and college degree students can save time and money.
Students participating in this academy will also receive free tutoring, transfer support when moving to a four-year school, financial aid counseling and real-world healthcare experiences. These learning experiences with the program's strategic partners (Heywood and Athol Hospital, CHC of Fitchburg, Franklin County CHC, and Center for Health Impact) will include field trips, job shadowing, internship opportunities, new clinical locations, and guest speakers.  Students who complete the academy will be eligible for a $1,500 scholarship to be used towards pursuit of a MWCC allied health profession degree or transfer degree program that articulates to a health profession baccalaureate degree.
"Athol High School is thrilled to collaborate with Mount Wachusett Community College. We are committed to providing College and Career Readiness opportunities for our students that ensures future success. This collaboration will greatly benefit our students and the community, and we look forward to this exciting new venture," said Mary Jane Rickson, Principal of Athol High School.
"With MWCC's Health Care Educational Program at its center, this grant is a win-win for Gardner students and the health care community. It will provide invaluable career opportunities for our students, while addressing the need for high quality health care workers in this area," said Gardner School District Superintendent Mark Pellegrino and GHS Principal Paula Bolger in a joint statement.
"We are so excited about this opportunity for our students. The healthcare field is obviously of significant importance to all communities.  Having the opportunity to create strong partnerships between local schools, post-secondary institutions, and health care services will allow our students to establish connections that will substantially increase their chances of success within the health care field," said Ralph C. Mahar Co-Principal Scott Hemlin.
In addition to the academy, the HCOP grant will fund a five week Pre Matriculation Program for 20 incoming students at MWCC. This program will include a class, health care related training such as OSHA, QPR, Narcan, HIPA, CLAS Training; hands-on learning at Athol Hospital's Camp MED program; educational field trips to health care and educational locations; and guest speakers from successful health care professions.
In addition to all these free opportunities for pre-matriculation program students, they will each receive a $1,000 stipend for participating in the program. This model builds upon the college's successful STEM Starter Academy, which also provides a stipend to students for making education their job during the summer.
The HCOP initiative will begin this year and interested students should talk to their guidance counselors.
This project is supported by the Health Resources and Services Administration (HRSA) of the U.S. Department of Health and Human Services (HHS) as part of an award totaling $3,200,000 with zero percentage financed with non-governmental sources. The contents are those of the author(s) and do not necessarily represent the official views of, nor an endorsement by HRSA, HHS or the U.S. Government.