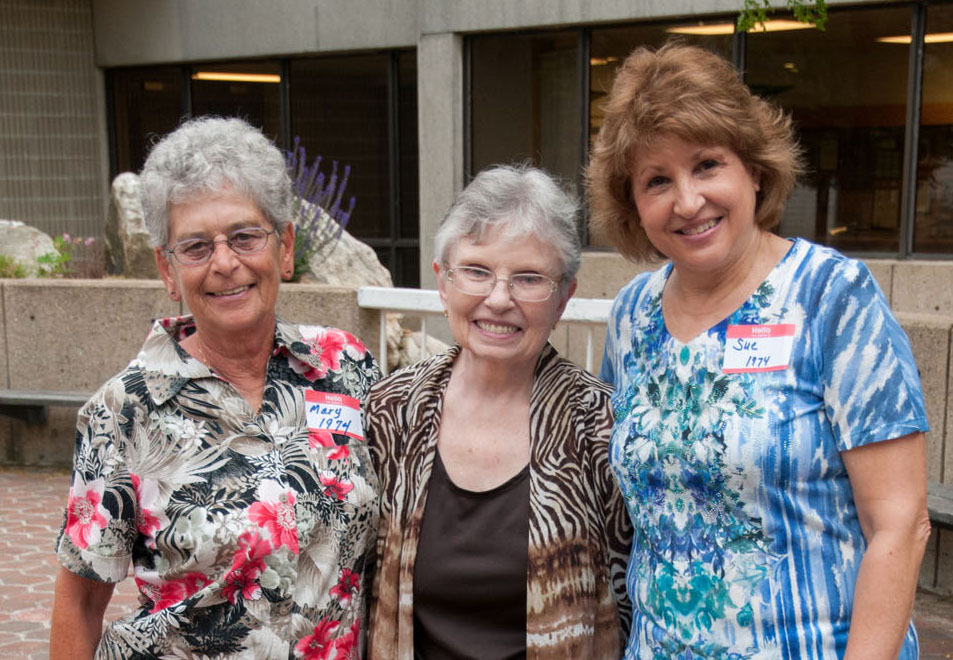 Alumni, faculty and staff of the MWCC Nursing Program gathered on June 25 at the Gardner Campus to reconnect and celebrate four decades of nursing education at MWCC. Alumni in attendance were representative of each decade since the program was established.
Mary Bergevin and Susan Hermanson were on hand to represent the first graduating class of 1974. "This is absolutely wonderful seeing everyone together" commented Ms. Hermanson. "It took 40 years, but was well worth the wait."  Mary Bergevin remarked that "It is exciting to reflect on the differences and advances that have been made when comparing how we learned with what the students have available to them today."
The event featured a session on "Laughter Yoga" as well as tours of the new Sim Lab and information about continuing education programs.
Judy Fredette, ADN Nursing Program Chair who organized the event, commented "It is exciting for us, as faculty, to reconnect with our former students and retired colleagues to find out how they are doing in life, to learn if they ever went beyond MWCC in their education, where they are working now, what we did right and what we can do better."
Many in attendance expressed their wishes to make the Nursing Alumni Reunion a regular event. If interested in helping to plan future events, please email alumni@mwcc.mass.edu.
– Carol Jacobson