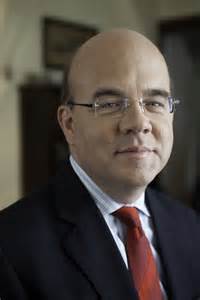 In commemoration of the 50th anniversary of the Economic Opportunity Act and the Civil Rights Act of 1964, the Montachusett Opportunity Council, Inc., in partnership with Mount Wachusett Community College, Fitchburg State University and the Minority Coalition will host the "Poverty at Home/Reasons for Hope" symposium on June 13 from 8:30 a.m. to 2:30 p.m.  at the DoubleTree in Leominster.
The event will focus on current economic trends and causes of poverty in the region and provide inspiration to change the patterns that lead to poverty.
The North Central region is home to 26,889 people living in poverty and another 35,204 individuals who are classified as "low income" or living between 100% and 200% of the federal poverty guidelines.
"As concerned citizens of the North Central region, it is important that we come together to discuss the causes and effects of poverty and to take action toward the goal of reducing and eventually eliminating poverty in our community." said Kathleen McDermott, Executive Director of the Montachusett Opportunity Council, Inc.
Sponsors of the event have assembled a cross section of practitioners, economists, researchers, policymakers and others for a discussion on how poverty impacts our community and innovative strategies for ending it. Featured keynote speakers include Congressman James McGovern, 2nd Congressional District and Ronald G. Marlow, Assistant Secretary for Access and Opportunity, Commonwealth of Massachusetts.  The luncheon keynote address will be given by Pulitzer Prize winning investigative reporter, Andrea Elliott of The New York Times.  Ms. Elliott will highlight the living conditions of those living in poverty and how policy can have an impact on improving the lives of those impacted.
"It is heartening to see such a broad spectrum of community leaders, policy makers, educators and other committed partners gather to address the causes of poverty that persist in our country and in our region," said MWCC President Daniel M. Asquino, who will be among the panelists.
"I am particularly encouraged by the mix of enthusiasm and expertise that participants are bringing to the table to collectively address the needs and solutions in our North Central Massachusetts community."
The first panel session, "Where We Are: Faces of Poverty," will include Noah Berger, President, Massachusetts Budget and Policy Center; Kathleen J. McDermott, Executive Director, Montachusett Opportunity Council; and Janet Boguslaw, Research Scientist/Senior Lecturer/Associate Director of the Institute on Assets and Social Policy at Brandeis University. Topics of this panel will include: income inequality, minimum wage, local/state poverty statistics and health status indicators, health disparities and the role of public policy.
A second panel session, "Creating Hopeful Communities" will examine innovative methods of addressing poverty and highlight some examples such as collective impact models, neighborhood revitalization, education/job readiness, housing and homelessness and community development.  Moderated by Tamar Kotelchuck, Director, Working Cities Initiatives, Regional & Community Outreach Department, Federal Reserve Bank of Boston, panelists will include Aaron Gornstein, Undersecretary, Department of Housing and Community Development; Dr. Daniel M. Asquino, President, Mount Wachusett Community College; Ascala T. Sisk, Director, Stabilization Initiative, Neighborworks America;  and Emily Gorin Malenfant, Director, Foundation Strategy Group.
During the luncheon, the Reasons for Hope award will be presented to Ronald M. Ansin for his exemplary contributions to the community to improve the conditions of those living in poverty.
Tickets to the event are $36. To register, contact the Montachusett Opportunity Council at 978-345-7040, ext. 14.