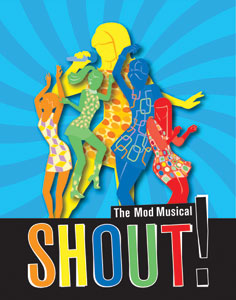 Theatre at the Mount takes great pride in presenting the very best of the just-released musicals and the 2013 season is packed with regional premiers. The theatre will also help MWCC celebrate its 50th anniversary with a special tribute to the music of the 60's in October.
The season opens in February with 9 to 5, the Musical, a story of friendship and revenge in the Rolodex era. Based on the Universal Pictures film, this is the story of three unlikely friends who conspire to take control of their company and learn there's nothing they can't do. Performances are Feb. 22, 23, March 1 and 2 at 8 p.m. and March 3 at 2 p.m.
Xanadu follows the journey of a magical and beautiful Greek muse, Kira, who descends from the heavens of Mount Olympus to Venice Beach, Calif. in 1980 to inspire a struggling artist to create the first Roller Disco. Performances are June 14, 15, 21 and 22 at 8 p.m. and June 23 at 2 p.m.
In August, Theatre at the Mount will be the first theatre in Central Massachusetts to present a newly released blockbuster musical straight from Broadway. Due to contract requirements and a national tour, the title cannot be released until February, though theatre goers will like the comedy "a lot." Performances are Aug. 9, 10, 16, 17 at 8 p.m. and Aug. 18 at 2 p.m.
In October, TAM presents the mod musical Shout! The smashing musical revue tracks five groovy gals as they come of age during the liberating days that made England swing. Performances are Oct. 4, 5, 11 and 12 at 8 p.m. and Oct 13 at 2 p.m. A special alumni night performance to celebrate the college's 50th anniversary will take place Thursday Oct. 10 at 7 p.m. with 60's prices – just $6 per ticket.
TAM will present two children's shows, The Musical Adventures of Flat Stanley Jr. on April 6 and April 9 – 12; and Alexander and the Terrible, Horrible No Good, Very Bad Day on Oct. 26.
Irving Berlin's White Christmas will round out the 2013 season. In this classic holiday tradition, two showbiz buddies are putting on a show in a magical Vermont Inn and find their perfect mates in the process. Full of classic songs, dancing and laughter, the production promises to be a merry and bright experience for the entire family. Performances are Nov. 29, 30, Dec. 6 and 7 at 8 p.m., and Dec. 1 and 8 at 2 p.m.
For more information about purchasing season tickets or single tickets, contact the box office at 978-632-2403 or order online at https://mwcc.edu/tam.