It's that time of year when our faculty, staff and students give back to our community. Check out the events below and participate in as many or as few as you are able!
Winter Fest Basket Raffle & Event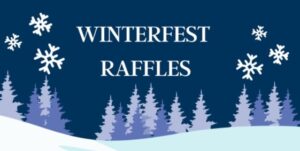 Our annual Basket Raffle is back! This popular event is the largest fundraiser for our Emergency Student Fund. Join us as we once again host our annual Winterfest Basket & Wreath Raffle. You'll have an opportunity to help raise money for the Emergency Student Fund and maybe win a great basket or wreath at the same time. The various departments on campus will be donating the baskets while the Registered Student Organizations will be decorating wreaths for the raffle. Every year brings a wide variety of amazing prizes and creativity.
Event: December 7, 8 & 9 in the Commons Area
Participate: deadline for registration is Nov 19
Questions: contact Kathy Matson
Click to participate and learn more: Winterfest Fair Basket & Wreath Raffle
Toy Drive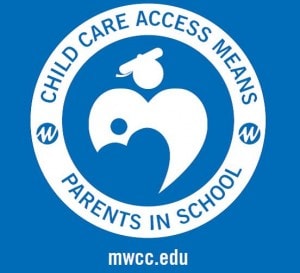 Our Toy Drive will benefit MWCC student-parents who are in need.  It will be contact-free once again this year. Click here for links to the Amazon Wish Lists.  Purchases will be sent directly to the family. If individuals wish to donate items, we will fulfill the wish lists with the items, and/or supplement them. Order through the MWCC Amazon Smile account and your gift will benefit the MWCC Foundation as well!
Collection: November 24, to December 15, 2021
Questions: contact Ann Reynolds at areynolds1@mwcc.mass.edu
Children's Pajama Drive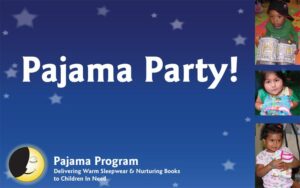 Theatre at the Mount is having a Party to benefit Pajama Program! The Pajama Program provides new pajamas and new books to children in need, many who are waiting and hoping to be adopted. Thousands of the children they serve live in group homes and shelters and are often shuffled between temporary living facilities. Many of them have been abused or abandoned, and have never enjoyed the simple comfort of having a mother or father tuck them in at bedtime and read to them. Please drop off new pajamas and/or a new book!
If you are coming to WINTER WONDERETTES, just bring your donation then!
Collection: Now through December 6 (collection box near Box Office)
Questions: contact 978-630-9388
To learn more about this organization visit www.pajamaprogram.org
Giving Tree – President's Complex
Benefits families from the Gardner Community Action Committee.
Collection: December 1 – 10
Questions: contact Laurie Snoonian
Food Drive and Thanksgiving Farmer's Market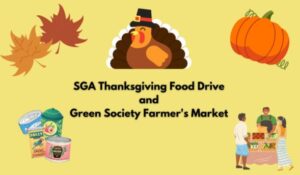 It's time for the annual SGA Food Drive and this year we are adding a Farmer's Market sponsored by the Green Society and the Brewer Center.  Each fall the SGA holds a food drive to collect non-perishable food items and monetary donations to provide additional food to students in need through the Food for Thought Pantry on campus. We need your help to make this a success.
The SGA, with the help of other Student Organizations, will be at the SGA Booth in the Commons Area on the Gardner campus beginning on Monday, November 1st through Friday, November 12th promoting the Food Drive and Farmer's Market. During this time they will be reminding you about the food collection and Farmer's Market dates. Be sure to take the flyers they will be passing out so you don't forget about the event.
Beginning on Monday, November 15th they will be readily awaiting your arrival with copious amounts of non-perishable foods and cash or check donations. This collection will continue through Thursday, November 18th. But wait, that's not all, on Wednesday, November 17th and 18th, 11:30am-2pm each day the very first Green Society Farmer's Market will be happening right alongside the Food Drive. Be sure to stop by to purchase some fresh produce for your Thanksgiving dinner and support both the Green Society and Growing Places in the process.