You've made the decision to start college but aren't sure how you will pay for it. This article will give you a high-level overview of how and when to apply for aid and what is required of you.
What is a FAFSA?
The US Department of Education's Office of Federal Student Aid (FSA) provides over $120 billion in financial aid to students each year. In order to determine who needs aid, including federal grants, work-study, and loans, the Free Application for Federal Student Aid (FAFSA) was developed.
The FAFSA is an online form that gathers all the data needed from students, and their parents when needed, in order to generate the Student Aid Report. The FAFSA form is available online, and as a mobile app for Apple or Android devices.
Are there different kinds of financial aid I can get?
There are four types of financial aid that the FAFSA form helps determine your eligibility for.
What is the deadline to file my FAFSA this year?
File your FAFSA before May 1 to get the most aid possible from the federal and state governments. The sooner you submit, the better since some aid is awarded on a first-come, first-served basis. Remember, you need to complete the FAFSA every year you're in college, so do it again to renew even if you've done it before.
What documents do I need to do my FAFSA?
You need your own tax return, and if you're a dependent, your parents' tax returns.
You'll also need to have:
Your Social Security number
Your parents' Social Security numbers (if you are a dependent)
Your driver's license number (if you have one)
Your Alien Registration number if you are not a U.S. citizen
Mount Wachusett Community College School Code: 002172.
How long does it take for my FAFSA to get to your office?
Once you submit the FAFSA, it takes 10 business days for MWCC's Financial Aid Office to receive it and pull it into our system.
How will I know once I have been awarded aid?
You will receive a notification that you've received financial aid by email. It will be sent to the email address you entered in the FAFSA.
Is it hard to apply for Financial Aid?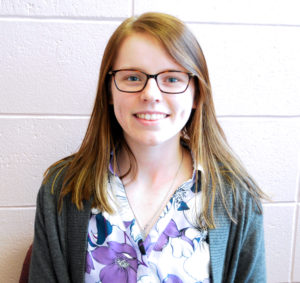 I think the biggest misconception students have is that it is difficult to apply for aid. A lot of the time, even if the students are in a difficult situation when they come to us, we are able to simplify the process and help them understand how to apply for aid. The FAFSA can seem rather difficult, but once we are able to assist them from start to finish and they leave with more understanding than if they had tried to do their first FAFSA on their own.

Along with helping them start the financial aid process, we are able to also help students set up things like their iConnect logins and activate their MWCC emails. This gets them started off on the right foot with a smooth transition into college. I think after getting help the first time, some students will feel confident enough to do their own FAFSA in the next aid year.

Since I'm a student myself, I feel it really helps other students to be put at ease in a situation that can sometimes be stressful. I enjoy being able to empathize with them and answer their questions in a way that helps them to further understand what is going on and how the process works.

Kaelan Adams, work-study student ambassador in the MWCC Financial Aid Office  
Is doing the FAFSA worth it in the end?
Chandler Parker, MWCC Student & Work-Study

It is definitely worth it because it gets you aid to pay for college. Being able to earn my degree from MWCC has helped me get used to college classes, and I will have more experience if I apply for a job asking for an associate degree or higher. It also means that I am one step closer to getting my bachelor's degree. I will be done here at the Mount in the fall of 2020, even though I do not want to leave, and will be transferring to Fitchburg State in the spring of 2021 to continue my degree in Business  I think that the Mount is a great stepping stone for someone who is nervous to start at a four-year college and for someone who has been out of school for a few years.

Chandler Parker, work-study student ambassador in the MWCC Financial Aid Office
---
Helpful Financial Aid Tools
FAFSA Applications: Submit FAFSA via Web
Download FAFSA App:



Need Help?
Attend FAFSA Friday!  Our financial aid experts are ready to help you complete your FAFSA!
Contact the MWCC Financial Aid Office at 978-630-9169 or email financialaid@mwcc.mass.edu. Our FAFSA School Code is 002172.